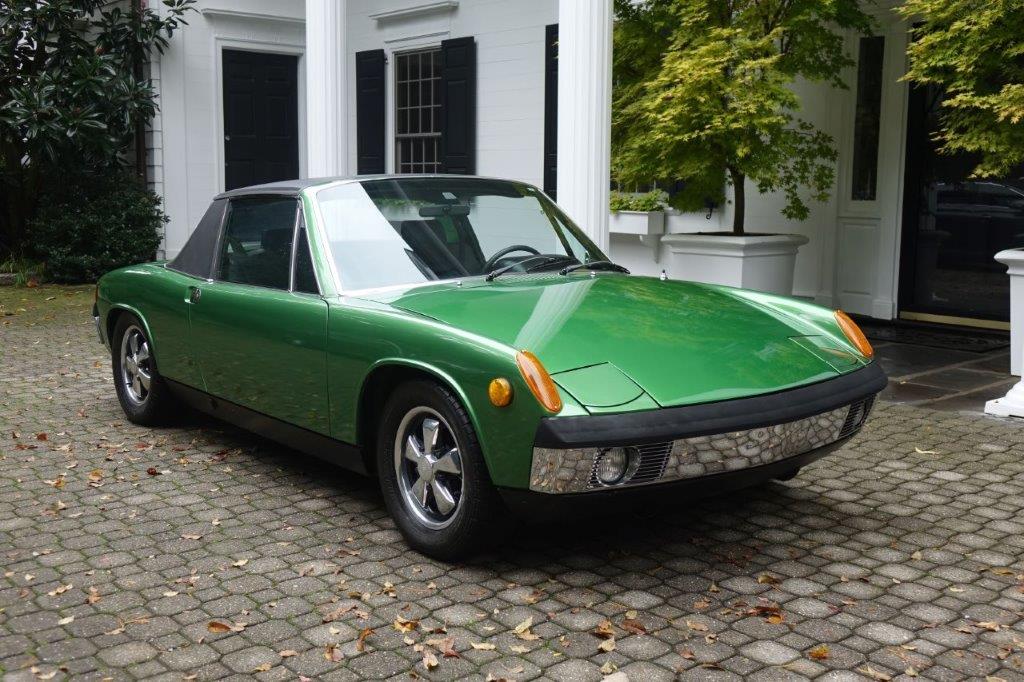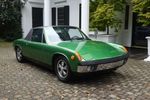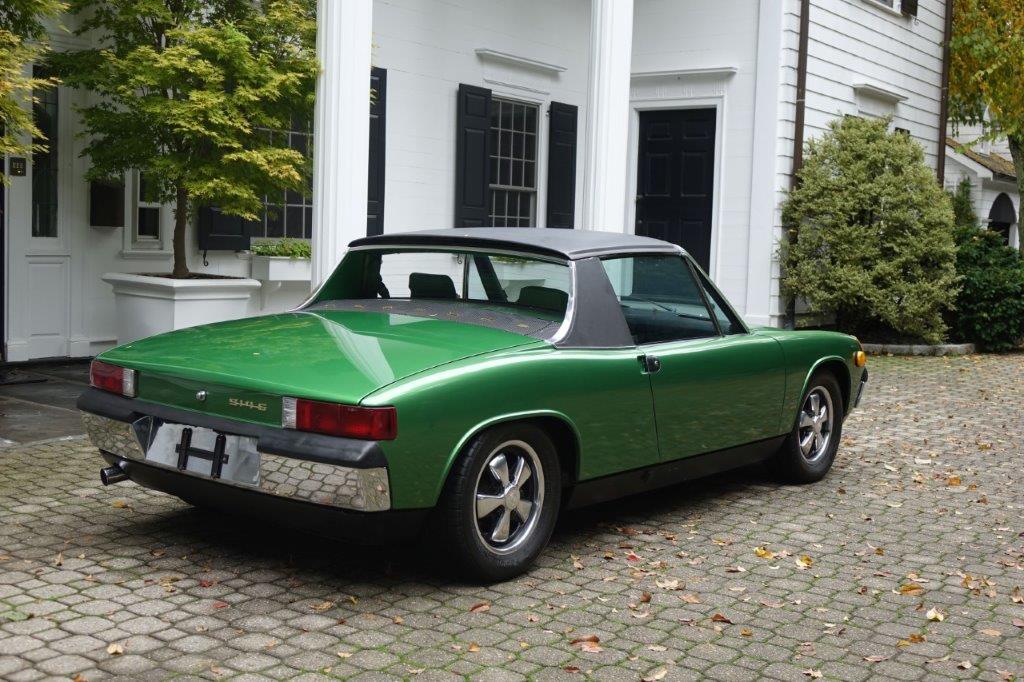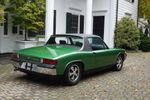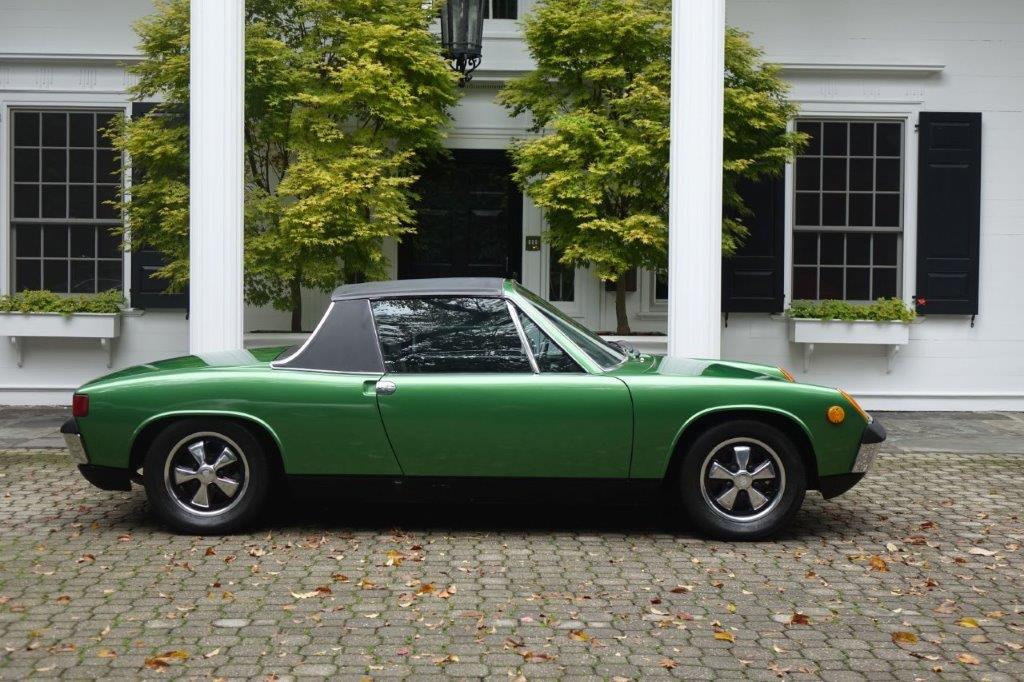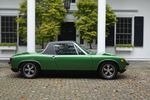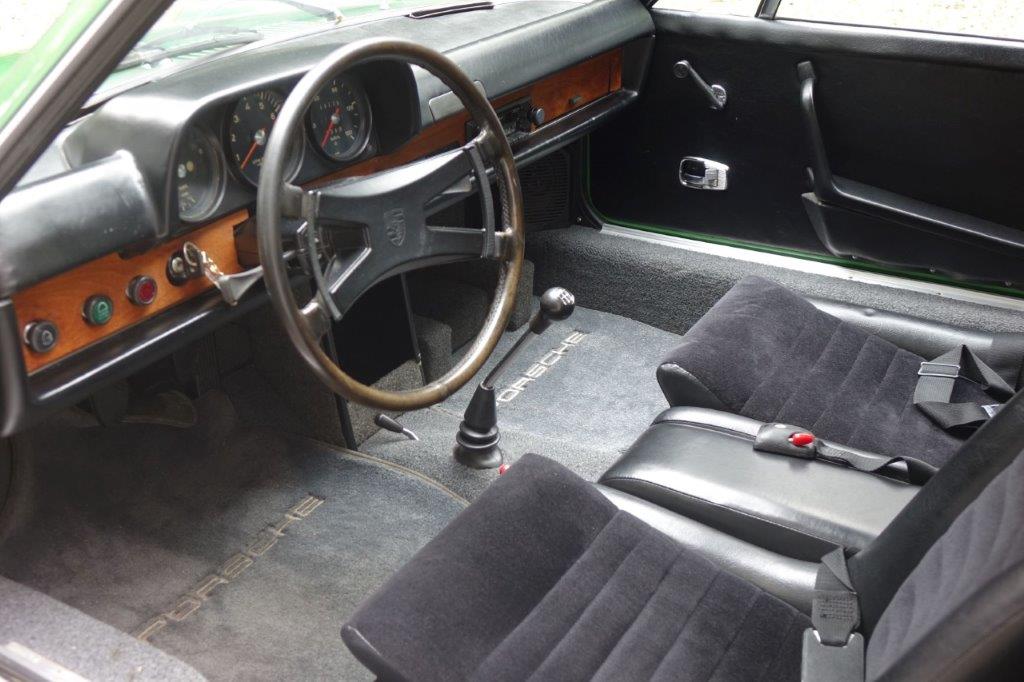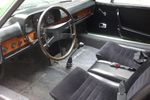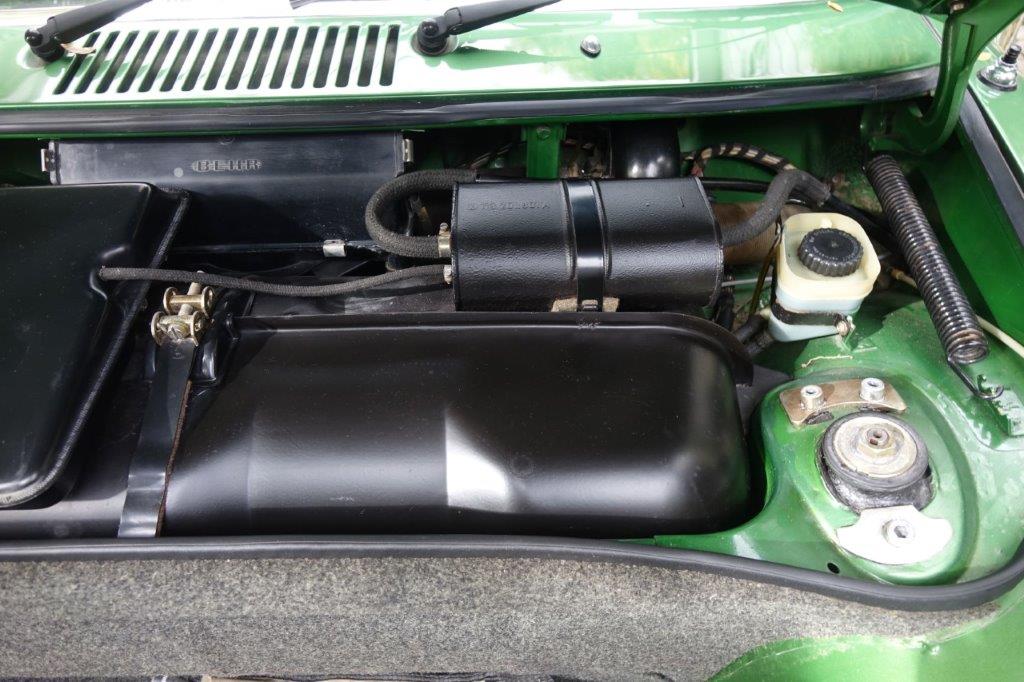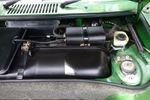 1971 Porsche 914/6
This very attractive Porsche 914/6 with VIN #914 043 2306 was delivered to Volkswagen of America, Los Angeles on June 1, 1970, and then retailed new on 26 March 1971 by the Sunland Motors Porsche / Audi dealership on East Fremont Street, Las Vegas to a Mr. Richard Ruth of Warm Springs, Montana for the princely sum of $6,008.25 inclusive of tax and discount; we will never know if Mr. Ruth had been on a winning streak on the Strip that day but we assume he was a car enthusiast all the same since the original dealer invoice shows that he chose the 914/6 with the following extras:
leather wheel
tinted glass
alloy wheels
special paint (L97P Metallic Green Code No. 8310)
AM FM stereo (Blaupunkt 'Richmond' with cassette)
wood dash
The original maintenance booklet for the car shows early servicing stamps in Las Vegas then followed by Valley Porsche of Spokane, Washington in May 1971 and then later dealer stamps in 1987/89 when the car was being serviced in Salt Lake. A Mr. Dwight Leonard of Helena, Montana is recorded as being an owner in the late 1970s, we assume having purchased the car from Mr. Ruth. The mileage is stamped as 59,881 in 1978 and then 61,455 in 1989 when a California owner acquired the car and subsequently registering it on California plates 'PCA 15'.
According to a two-page history sheet also on file, the 914/6 was treated to a thorough and comprehensive restoration when the mileage was showing 68,500 and this included:
Rebuild of the six-cylinder engine
Line bored
New main and connecting rod bearings
Magnafluxed crankshaft and connecting rods
New counter gear assembly and bearings
Latest type chain ramps
Mahle pistons/cylinders
Phosphorous bronze valve guides
Rebuilt carburetors by Eurometrix with modified chamber venting
Rebuilt starter
Rebuilt alternator
New voltage regulator, ignition harness and Marelli distributor
All engine sheet metal powder coated
Transmission inspected/resealed
Half shafts cleaned/packed/retested
Further, the body was stripped to bare metal and according to a hand-written notation, taken off the frame before being sanded, primed and repainted in the original color L97P metallic green. All new seals and moldings were fitted throughout while new door check straps were fitted, new velour seat inserts fitted, fuel tank etch sealed, new oil tank-to-body seals fitted and new charcoal grey carpeting. The suspension was corner balanced and aligned with a new steering rack fitted, Turbo tie-rods fitted and new Koni shock absorbers. The brakes had a new master cylinder, pads, brake lines and handbrake cable all fitted.
The wheels are correct Fuchs 5 spoke 14in alloys that were polished with black accents and new lug nuts fitted.
Not surprisingly the Porsche won four First Place 914 Concours Awards (such as Zone 8 PCA Concours at the Coast, San Luis Obispo, CA) and there are various period photos on file showing the car from this time of its ownership.
The current owner acquired the car in January 1995 at which time the mileage was 68,500 with the intention to keep the car preserved, the result of which is that the mileage today is just 68,509 determining that it has covered 9 miles in the past 25 years….
Prior to our inspection in December last year, the owner asked a specialist Porsche mechanic to ensure that the 914/6 was 'on the button' and indeed, it started up from stone cold and the motor ran sweetly. It is offered with tool roll, original Owner's Manual, the aforementioned original maintenance booklet, later service receipts and some photographs relating to its prior ownership.
PLEASE CONTACT US FOR FURTHER INFORMATION AND PRICE