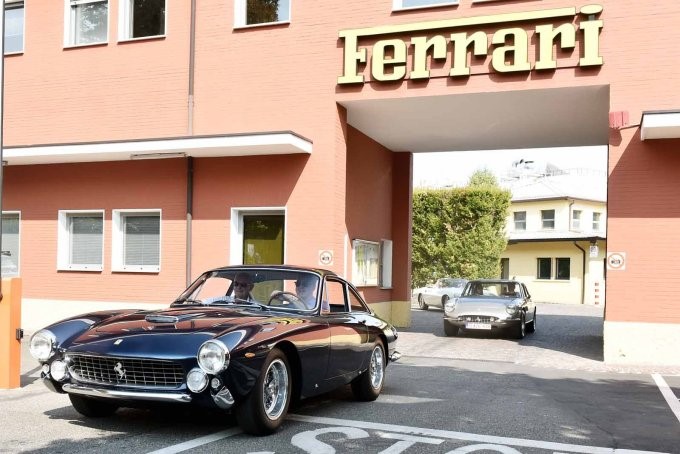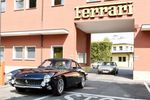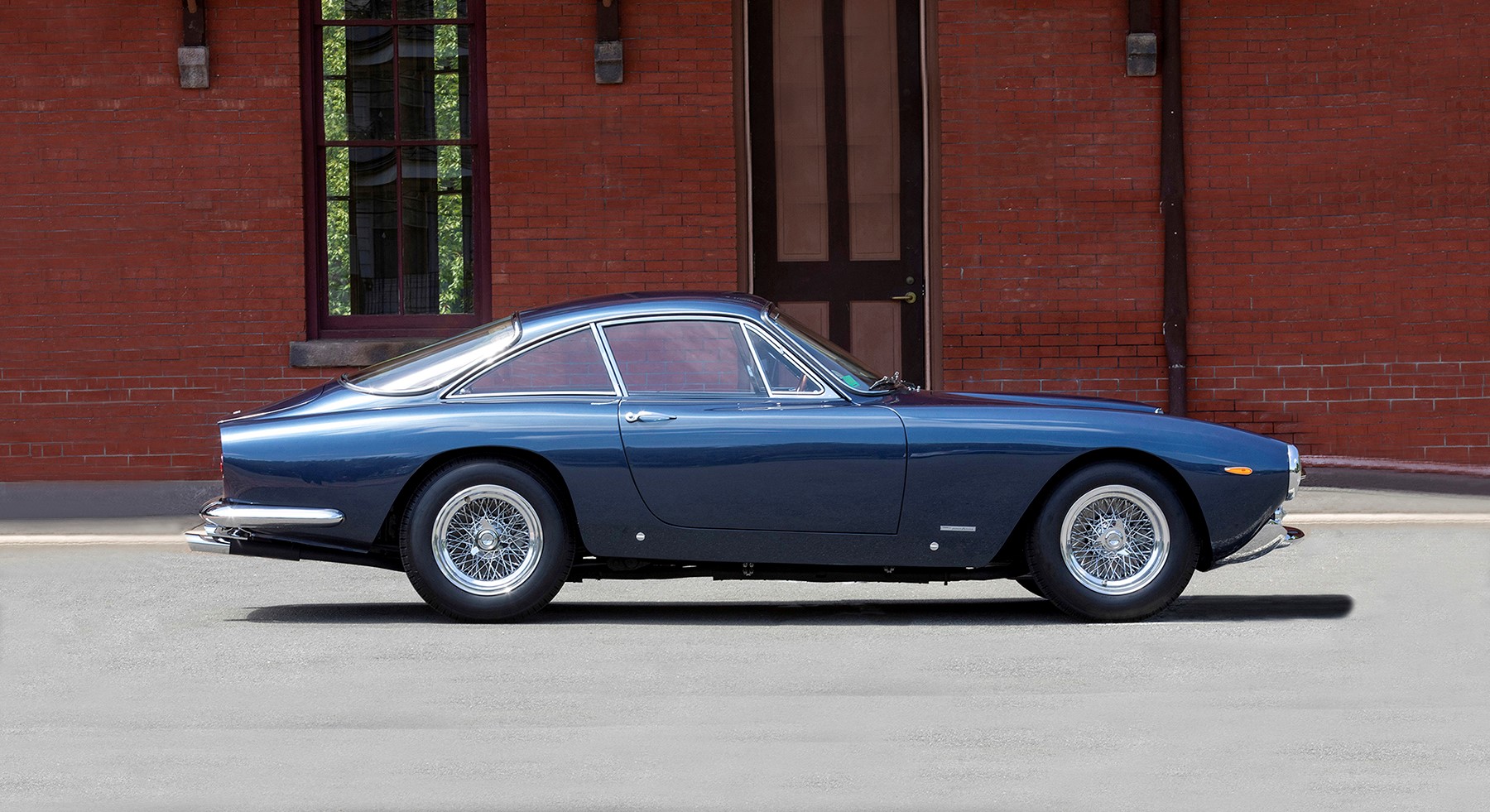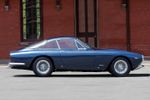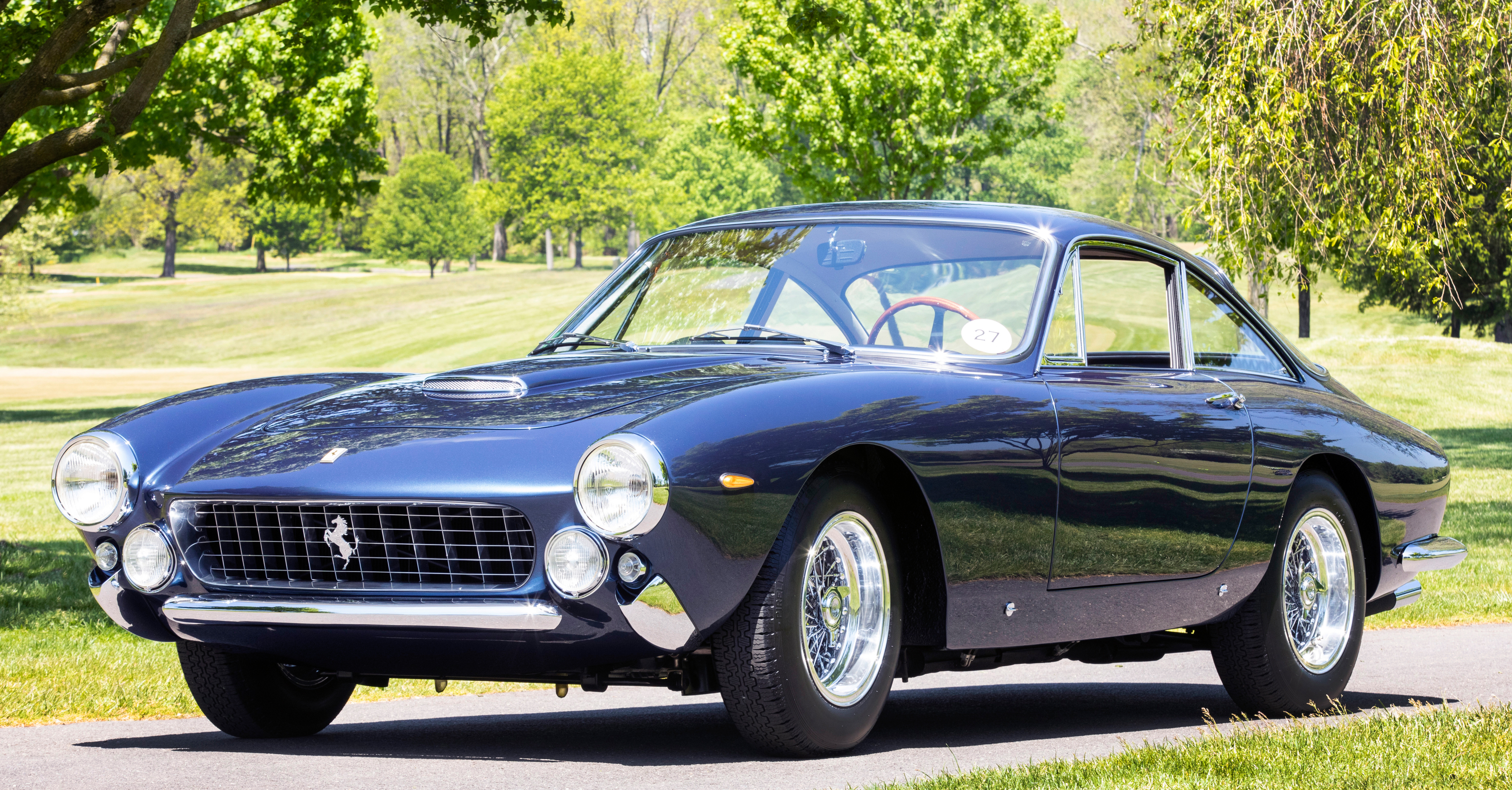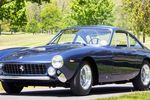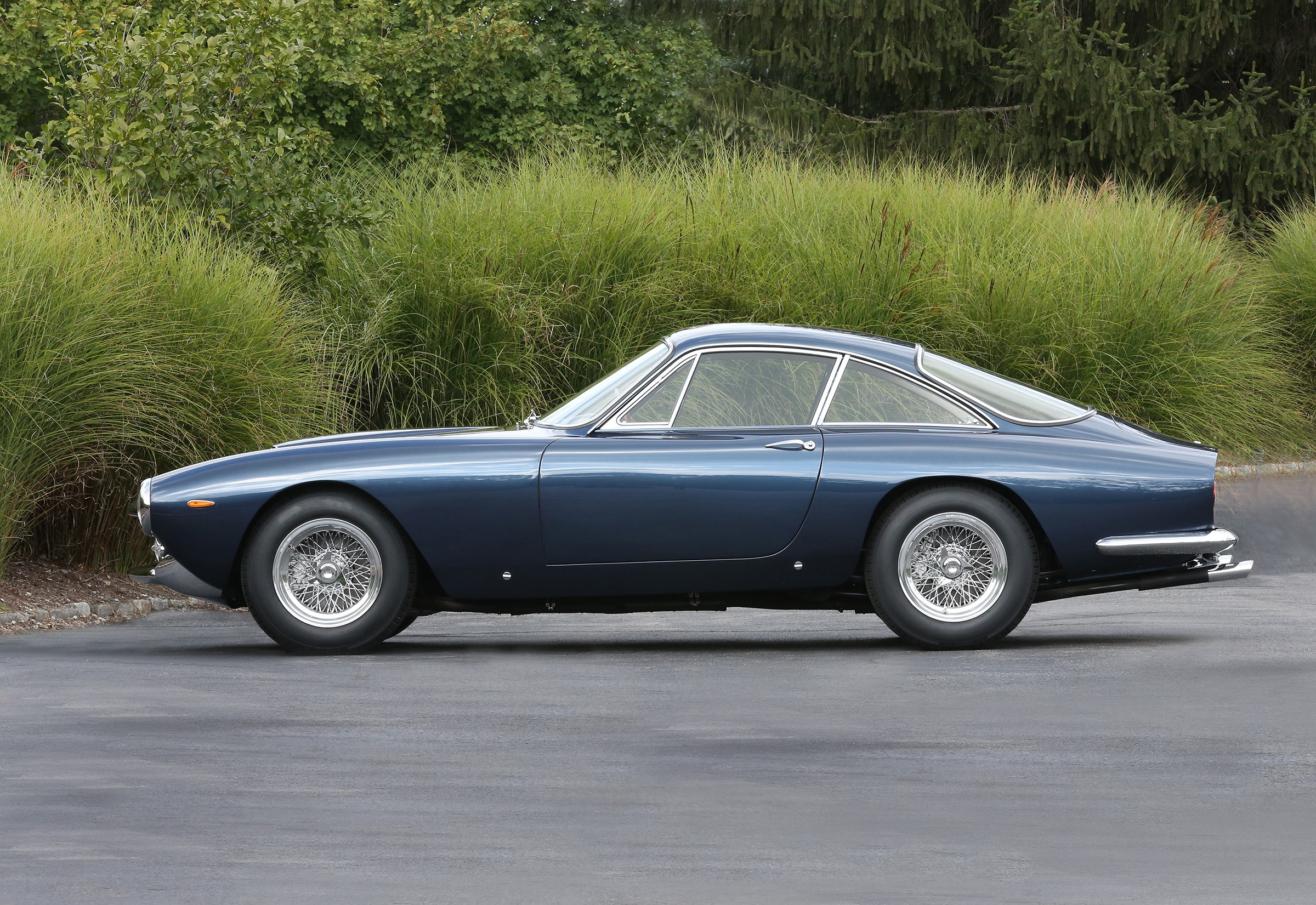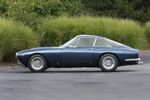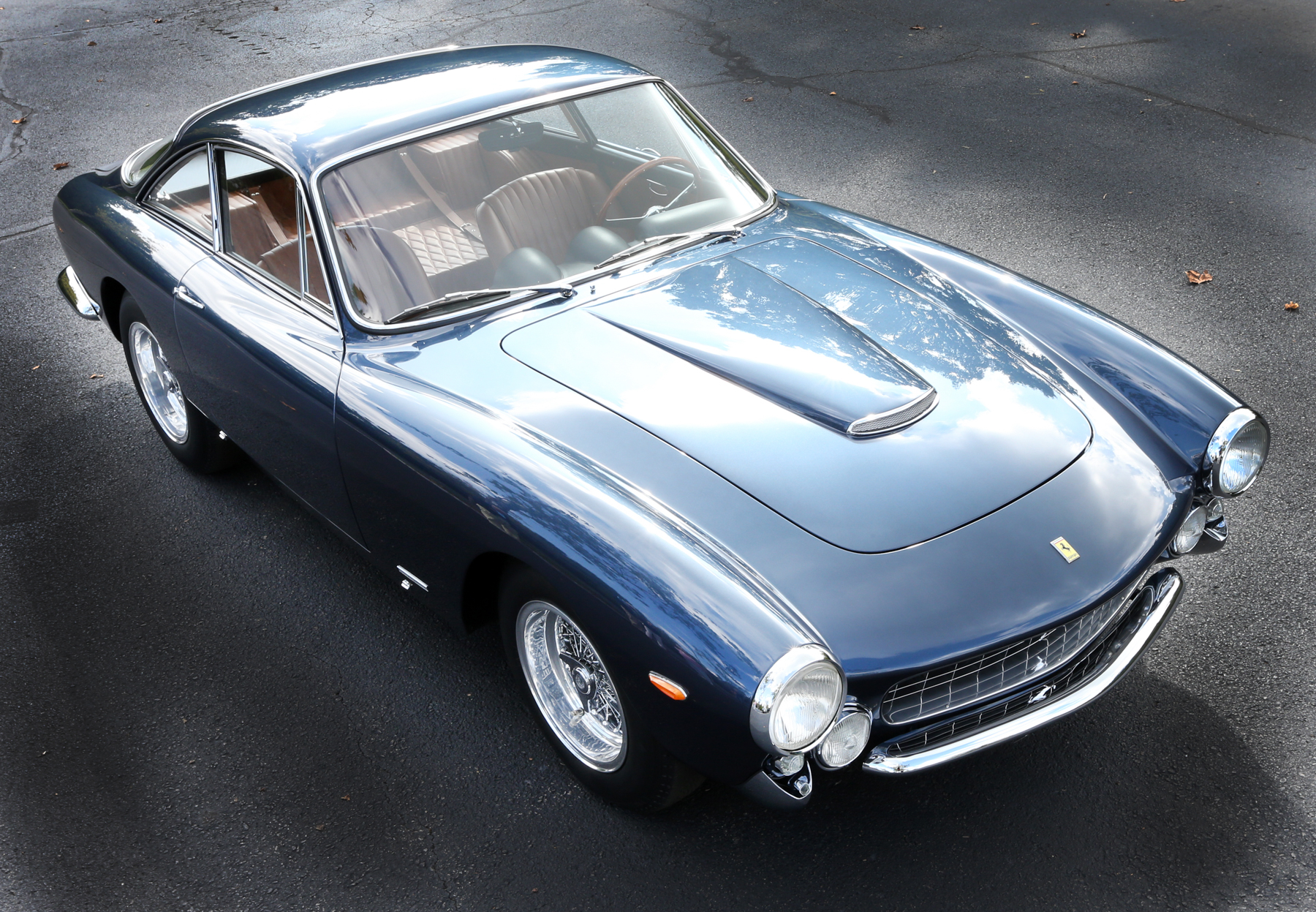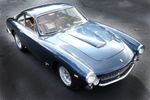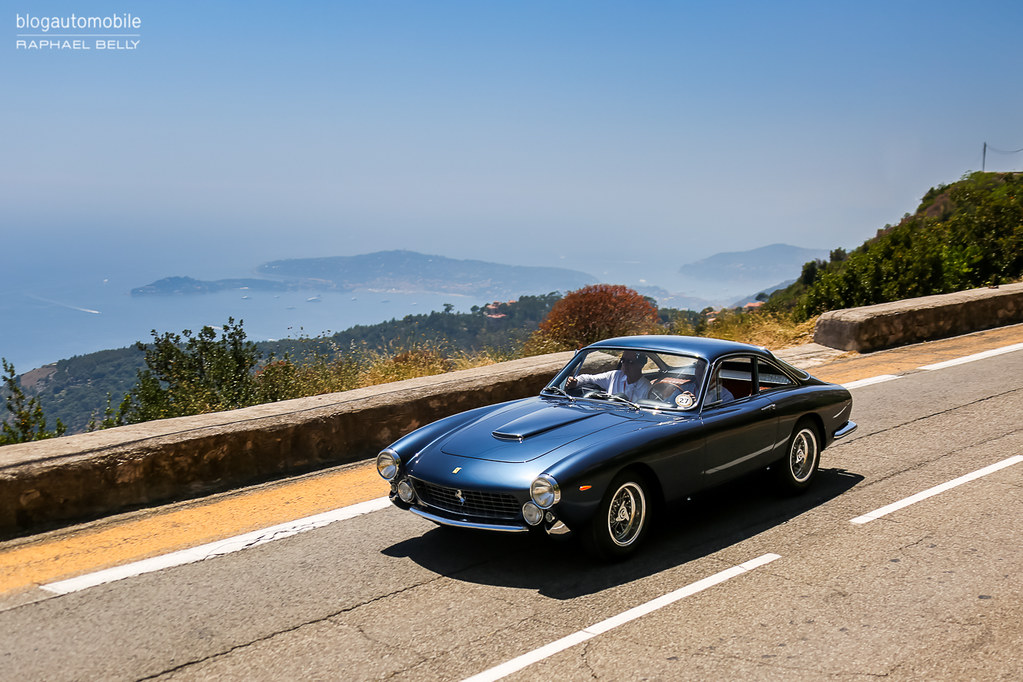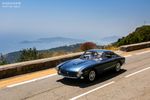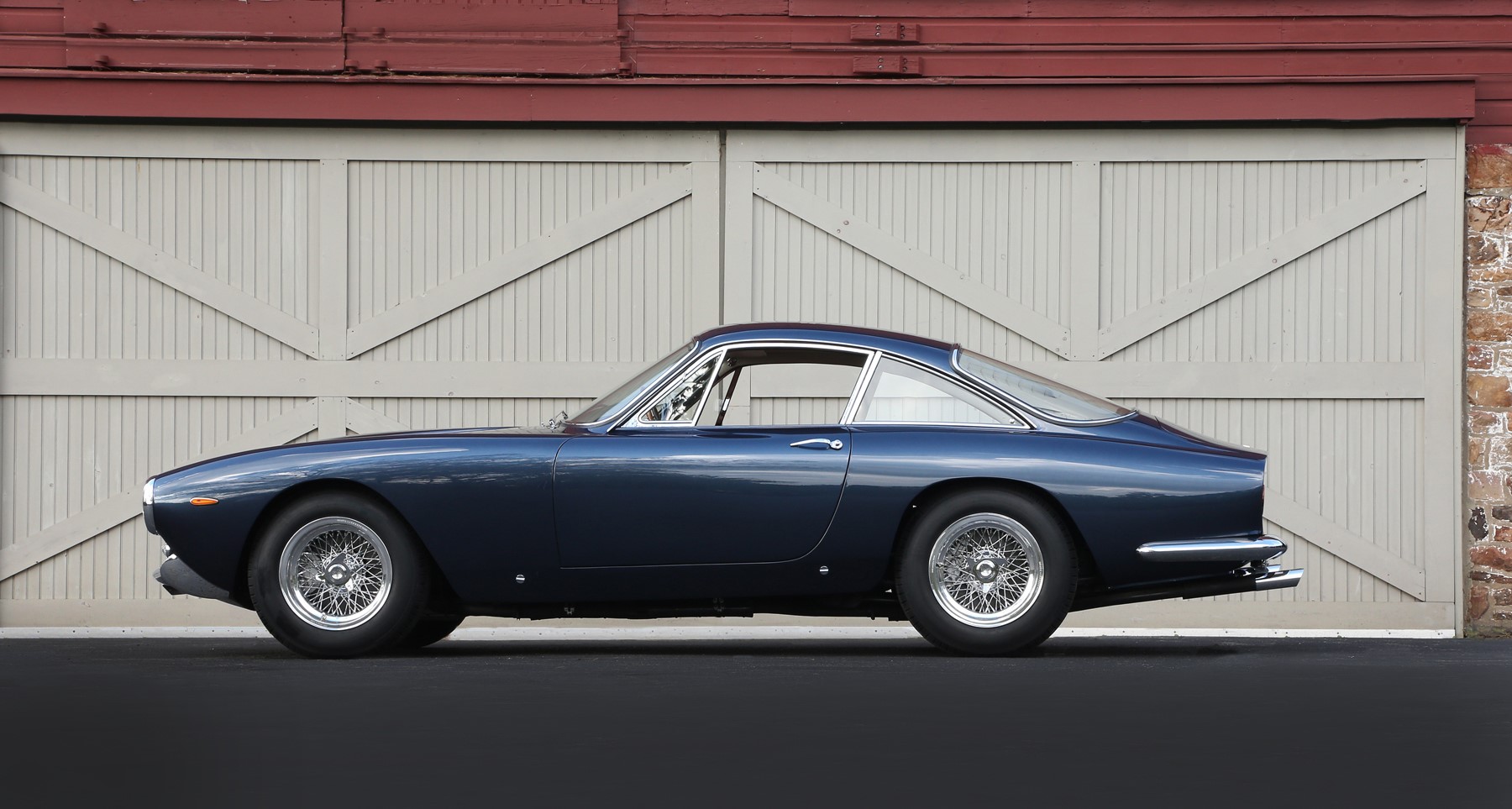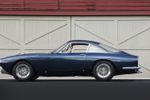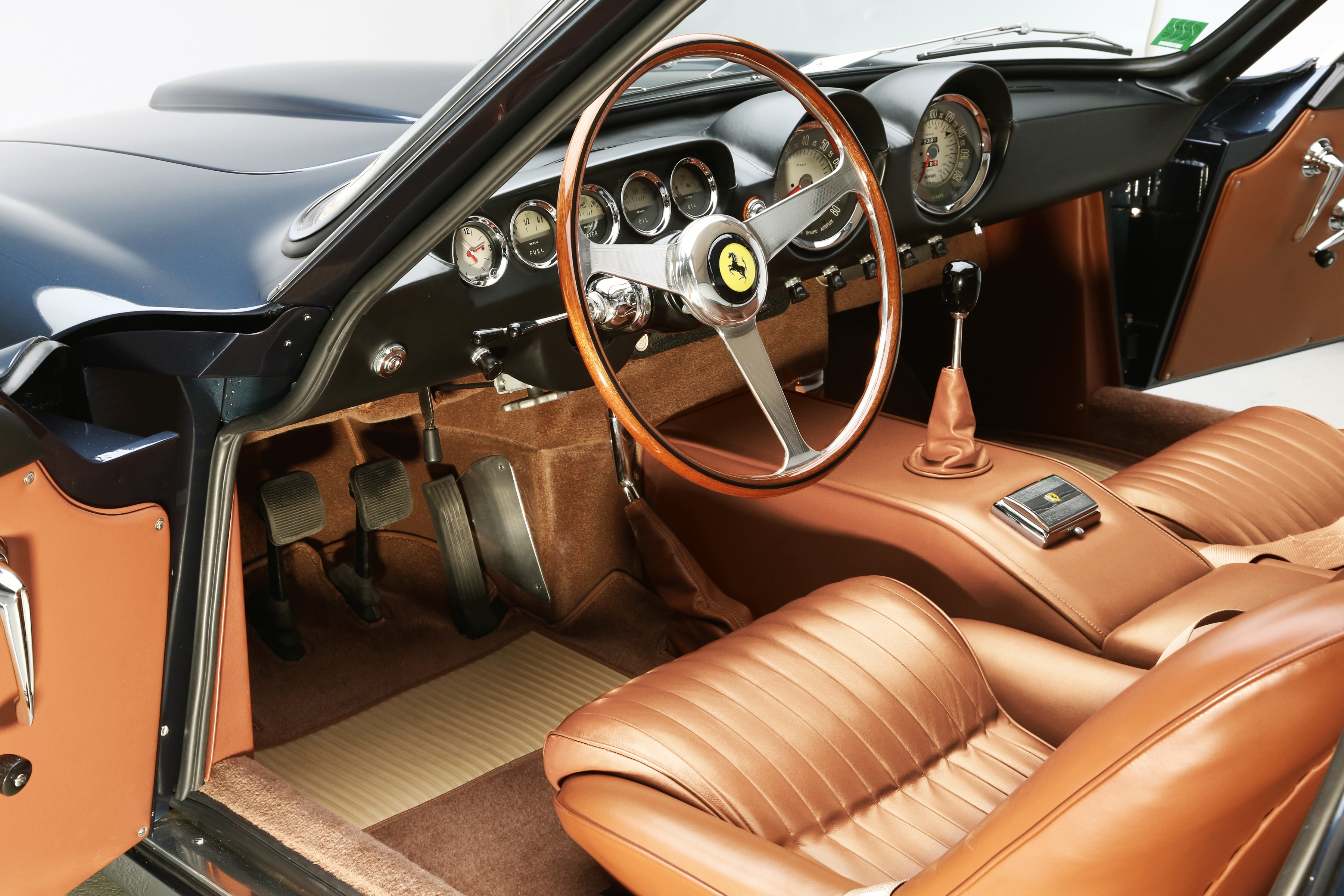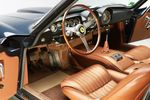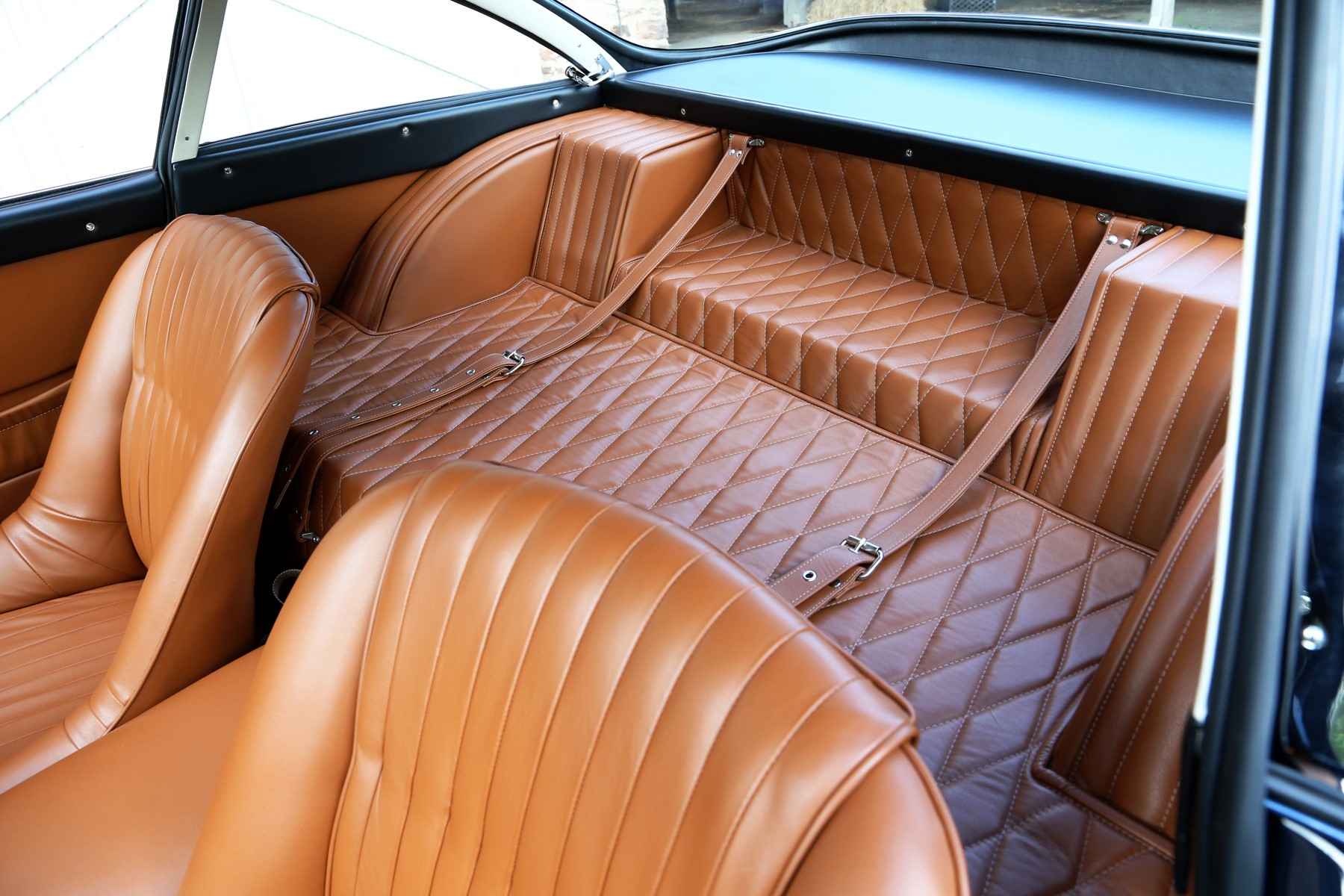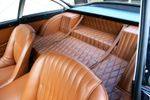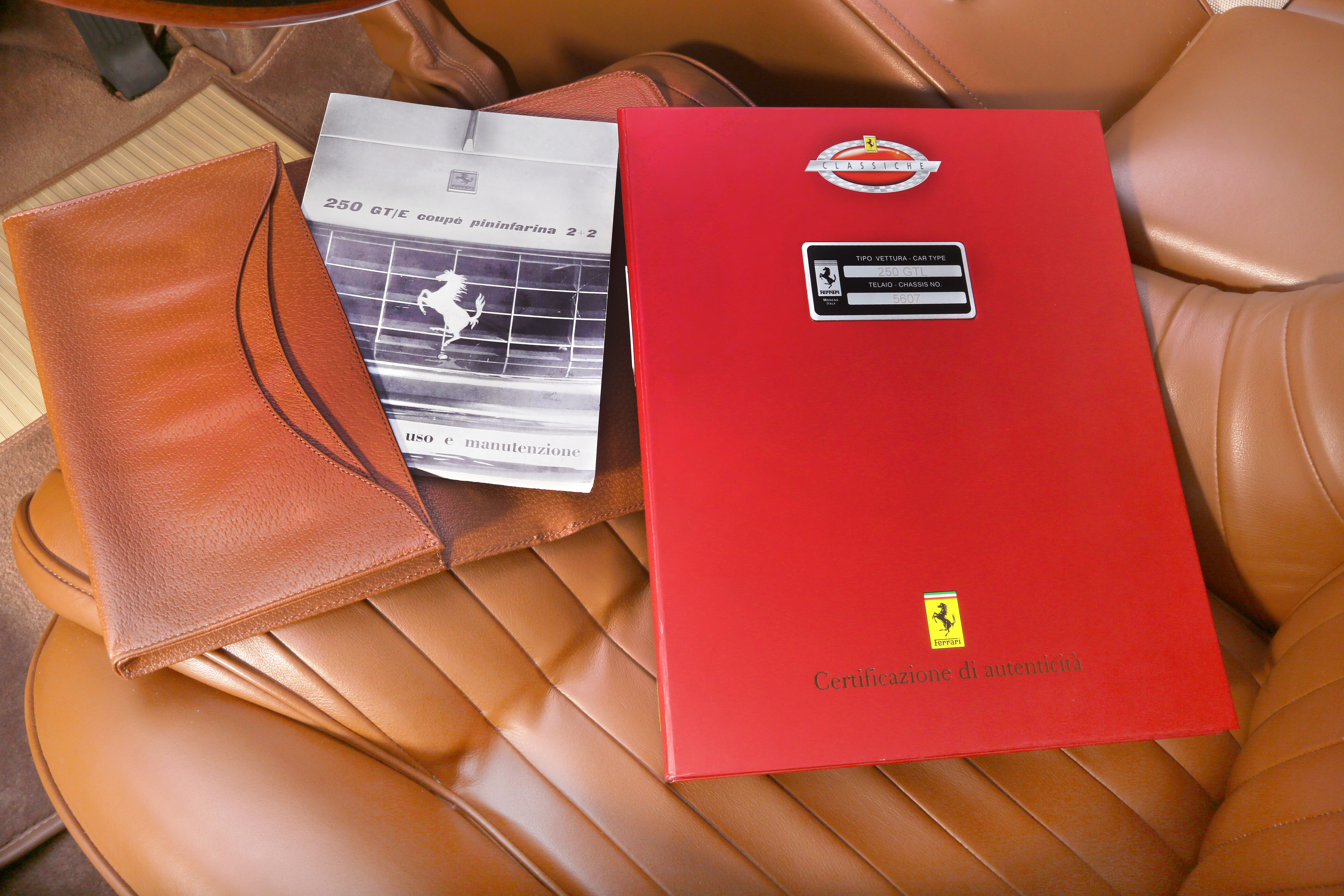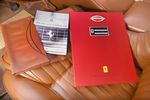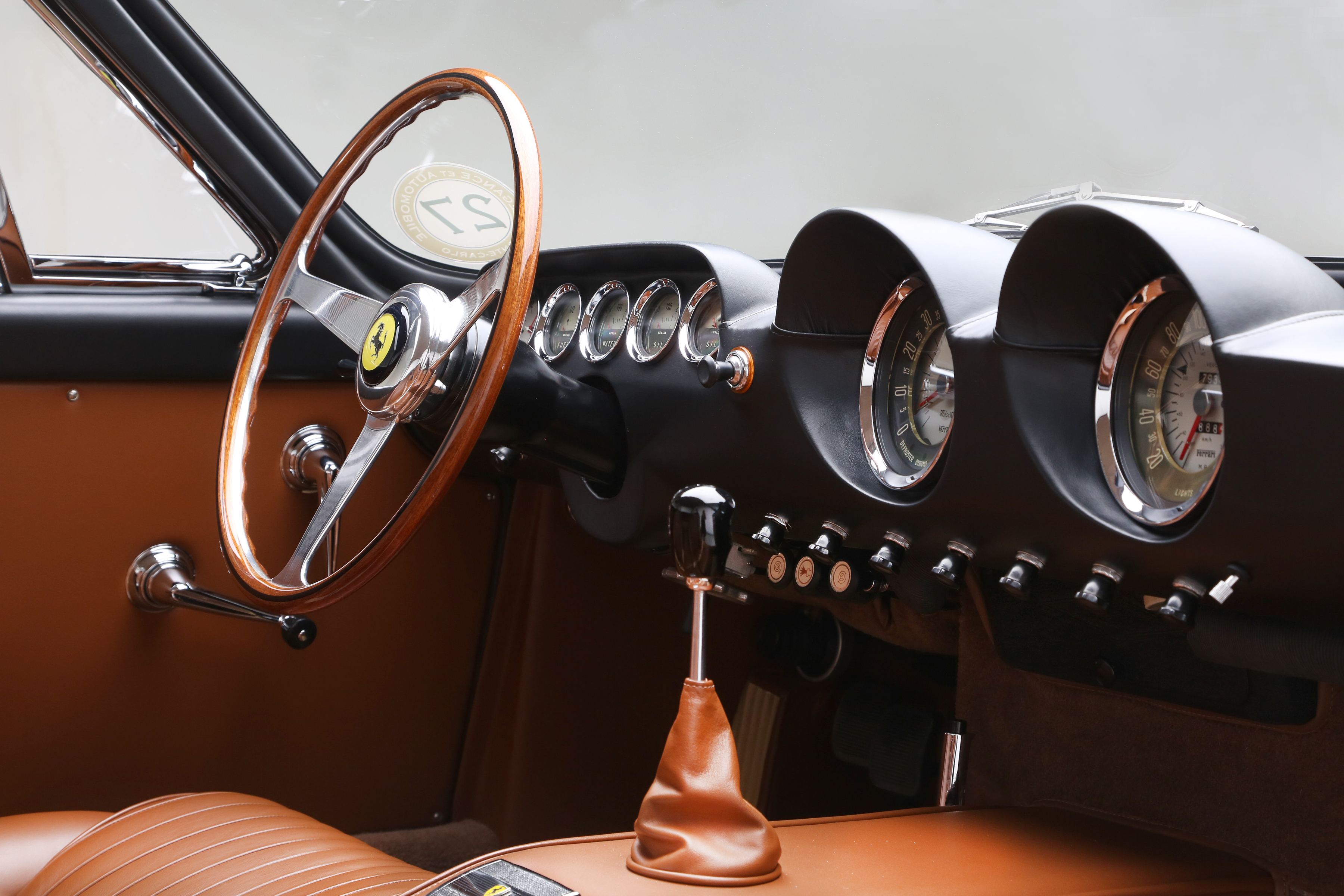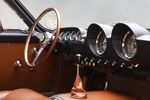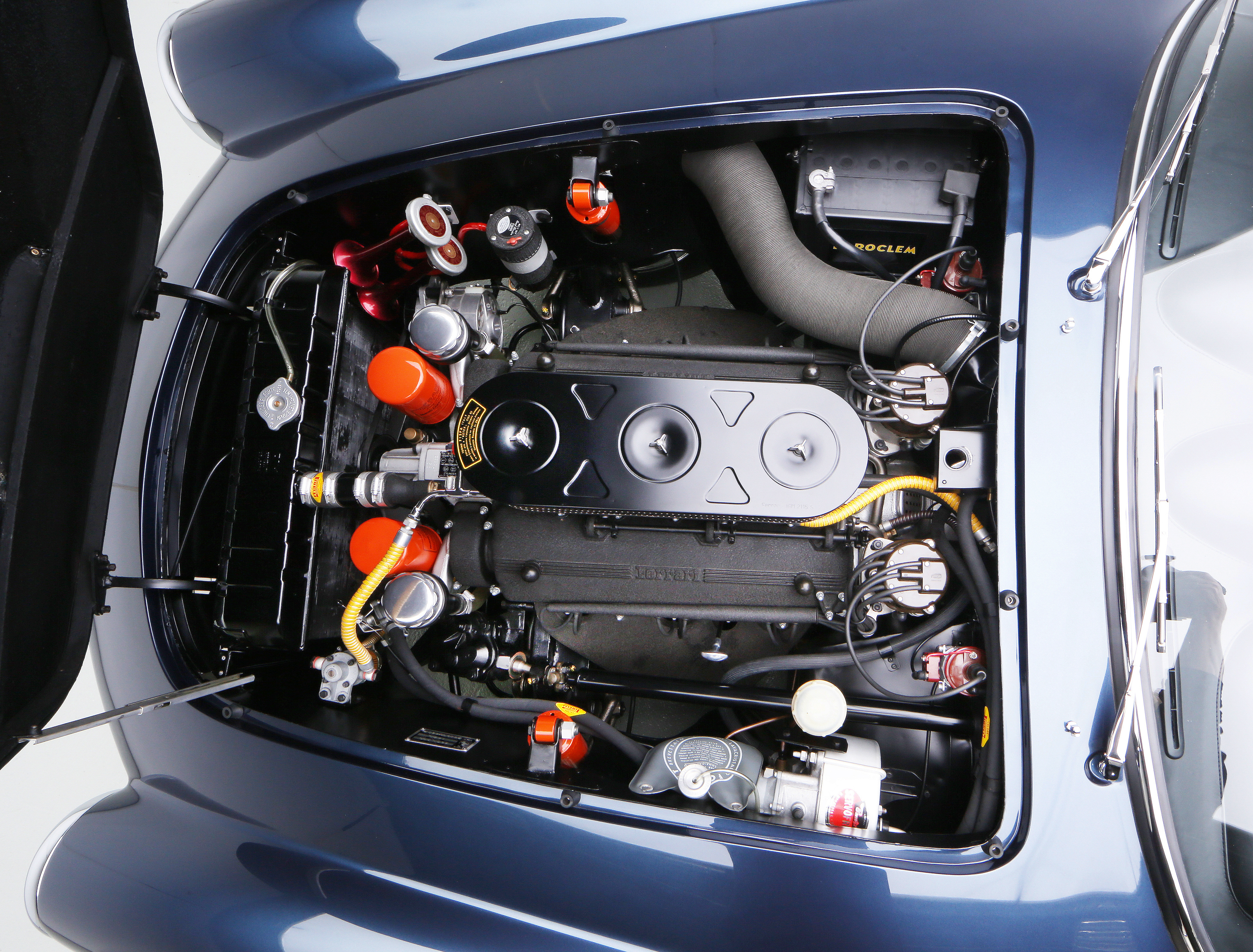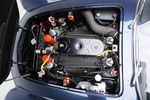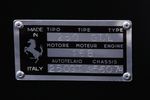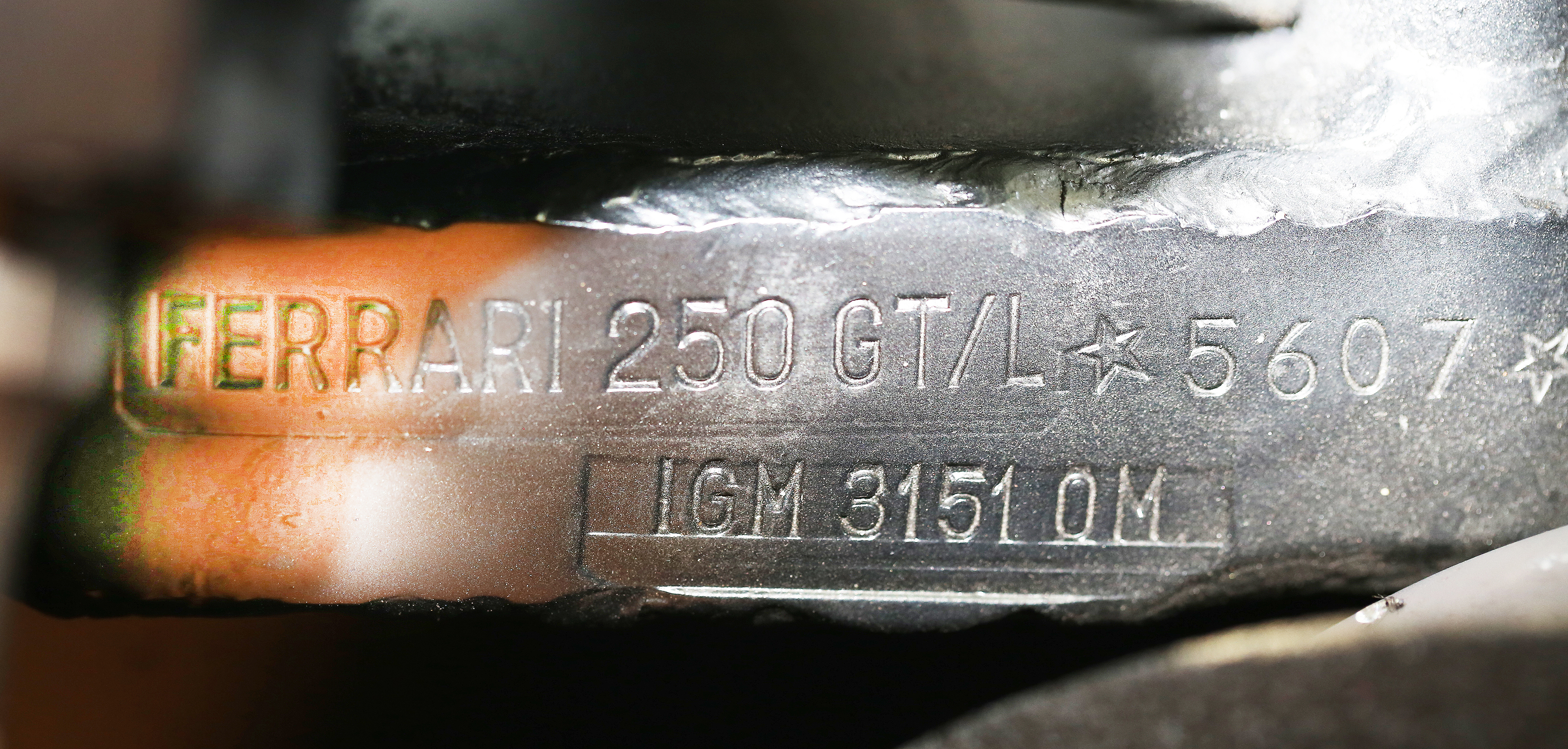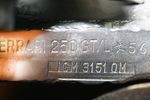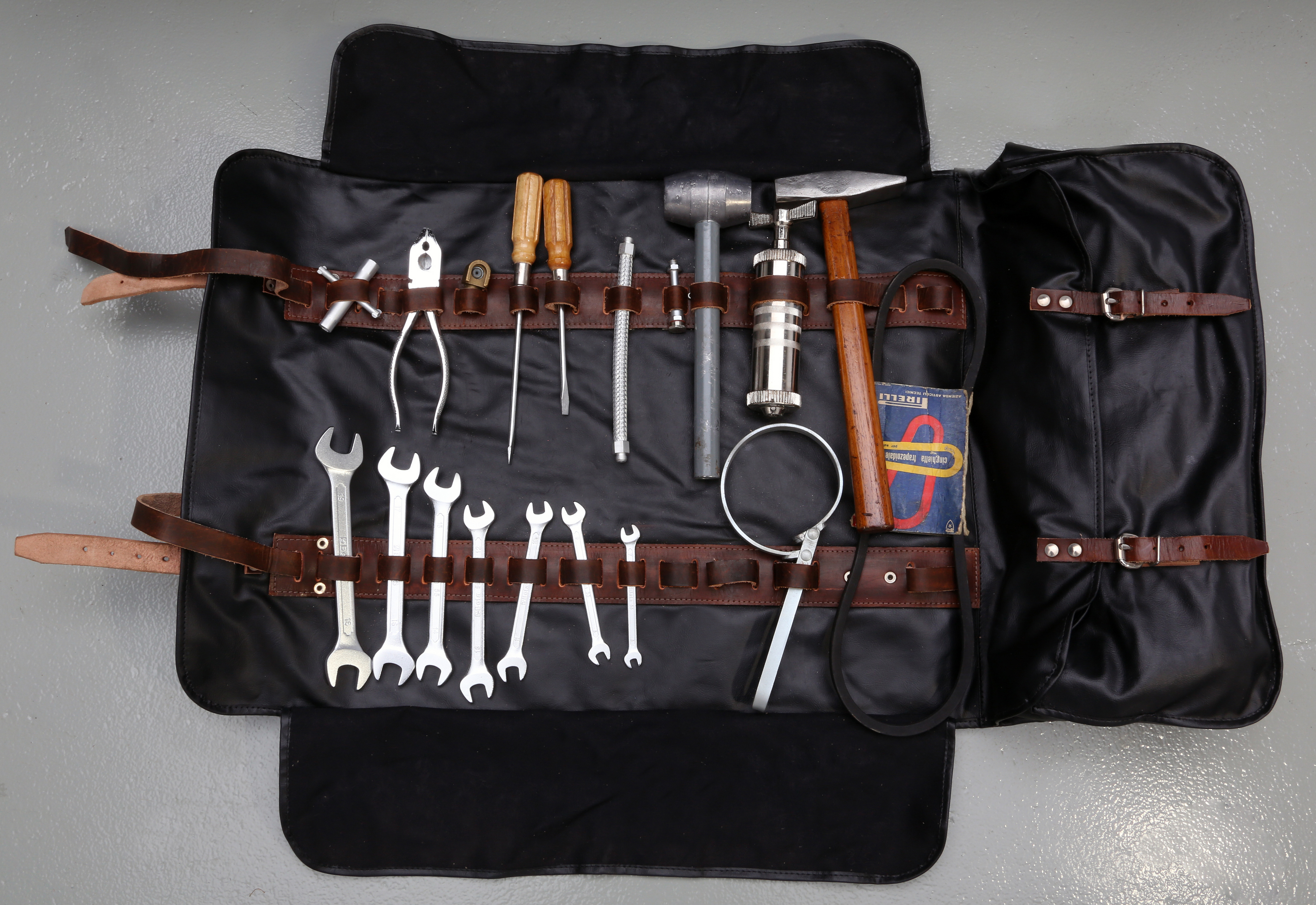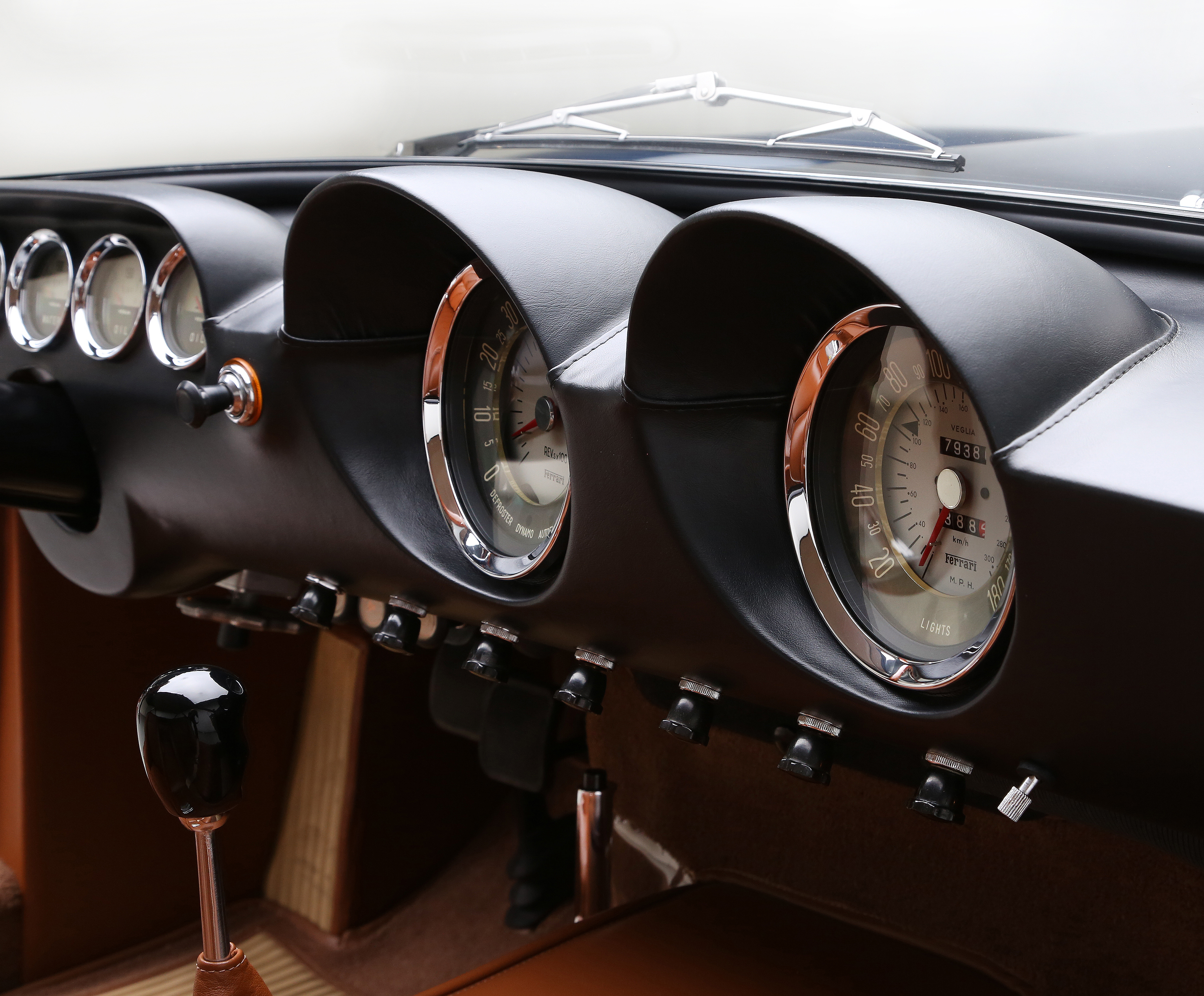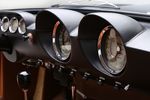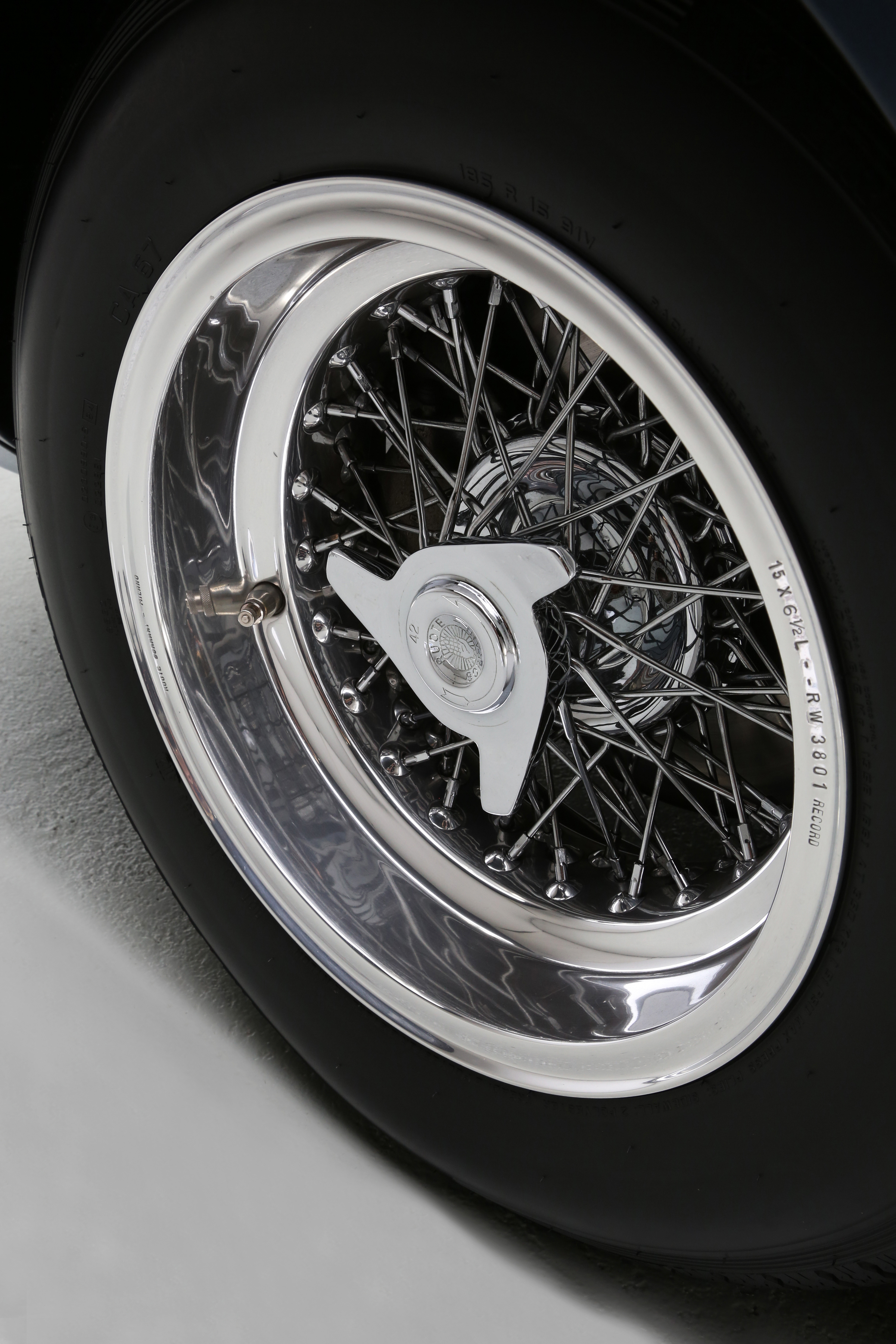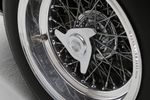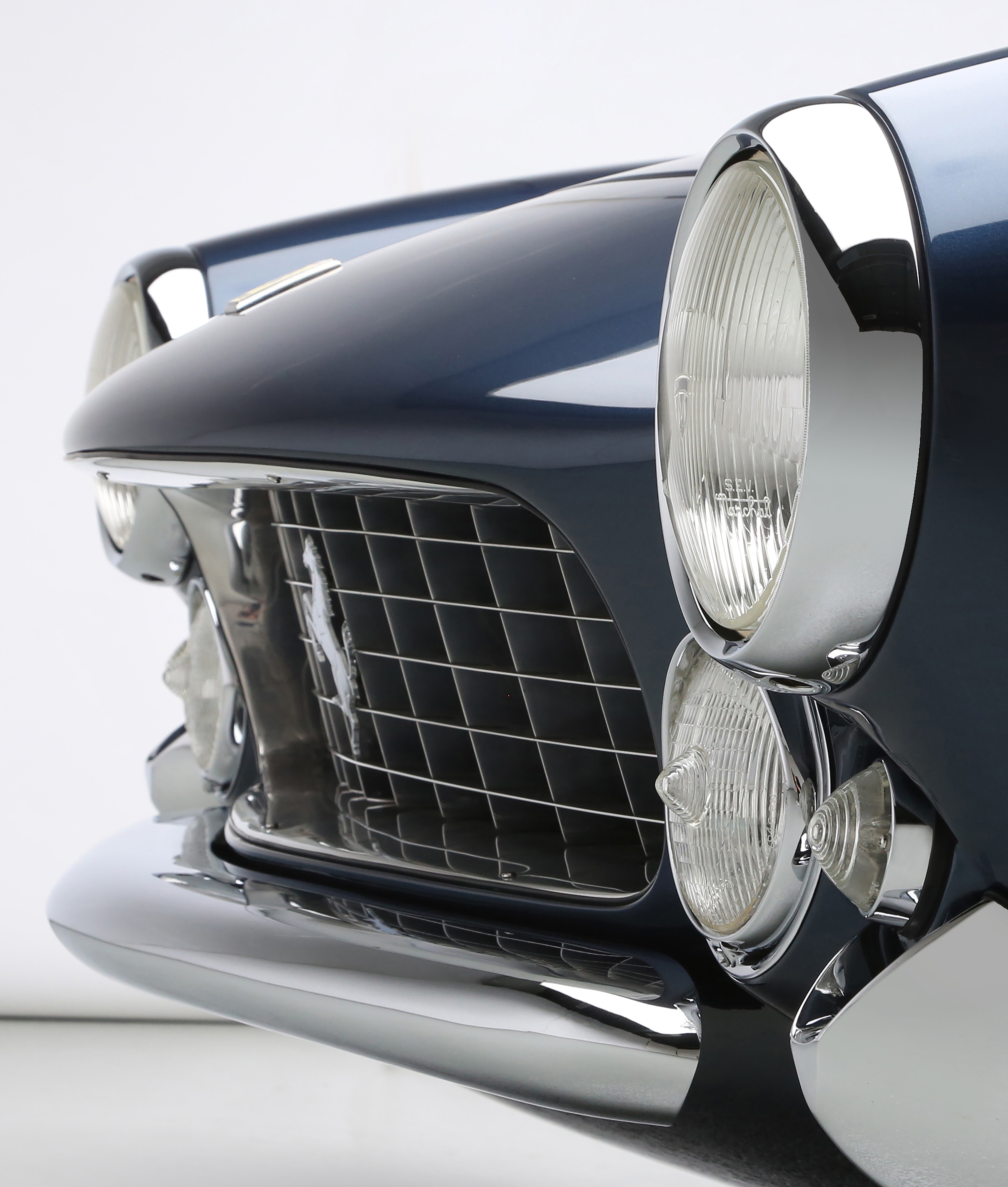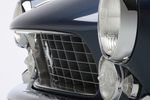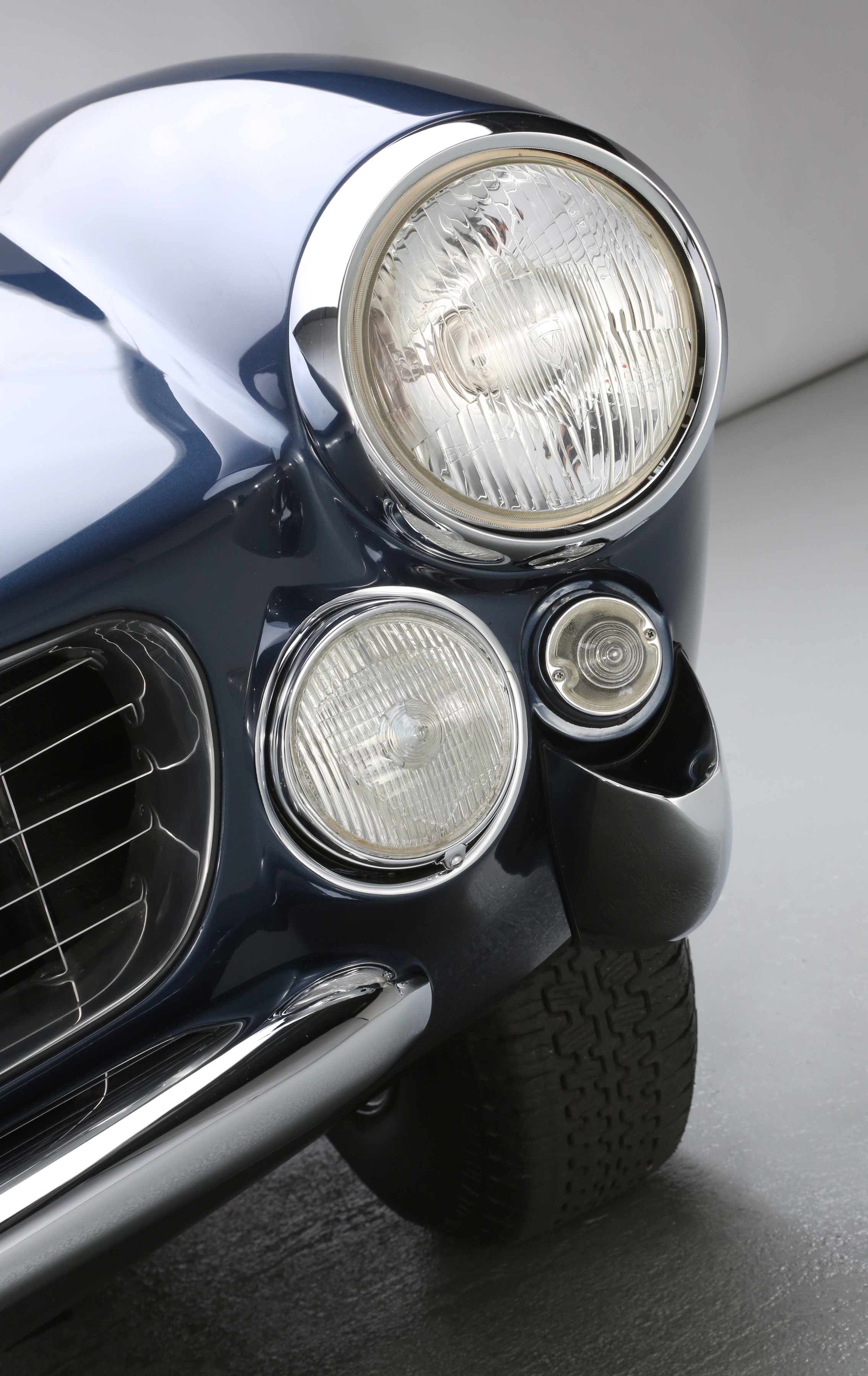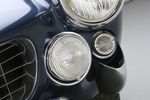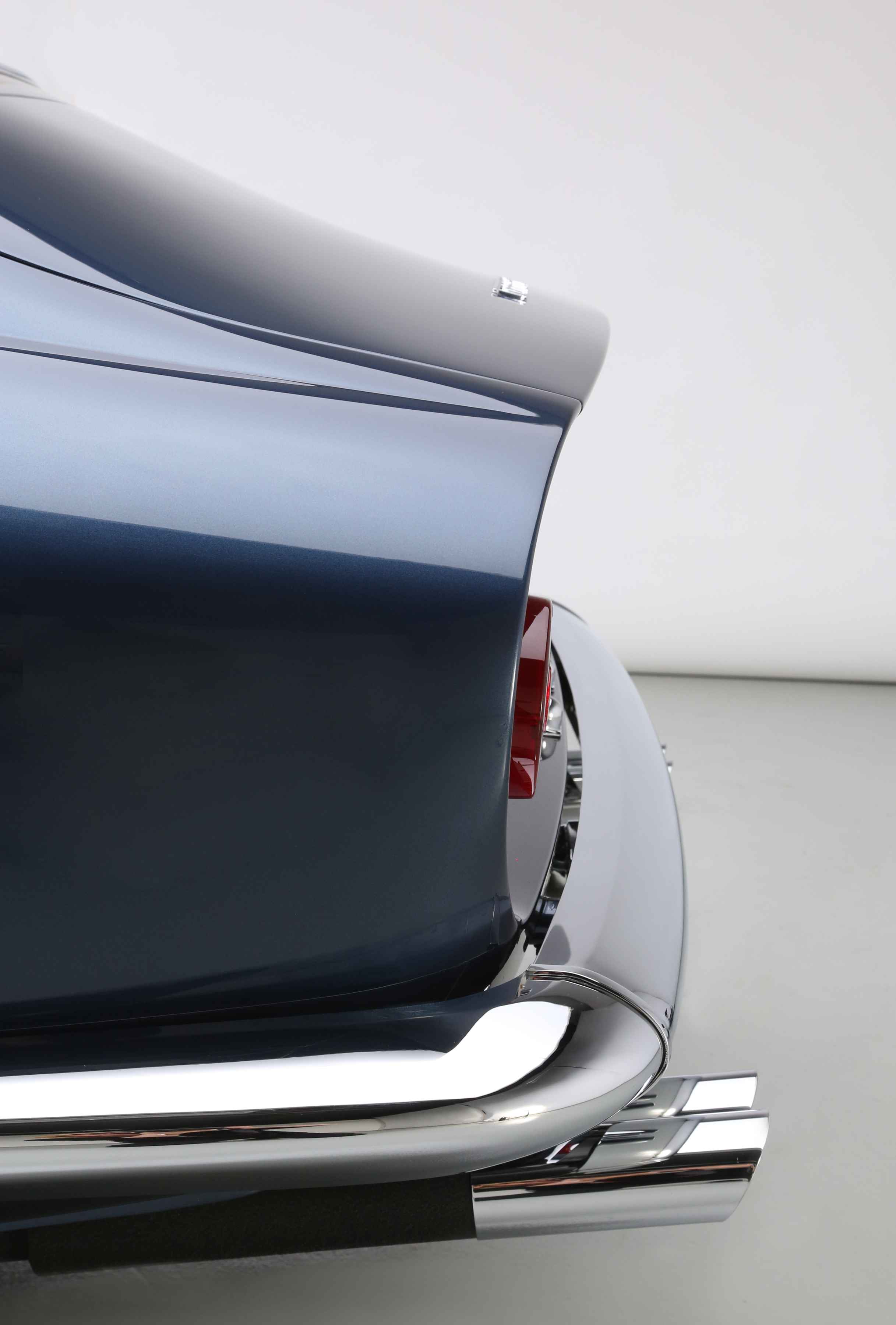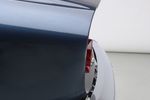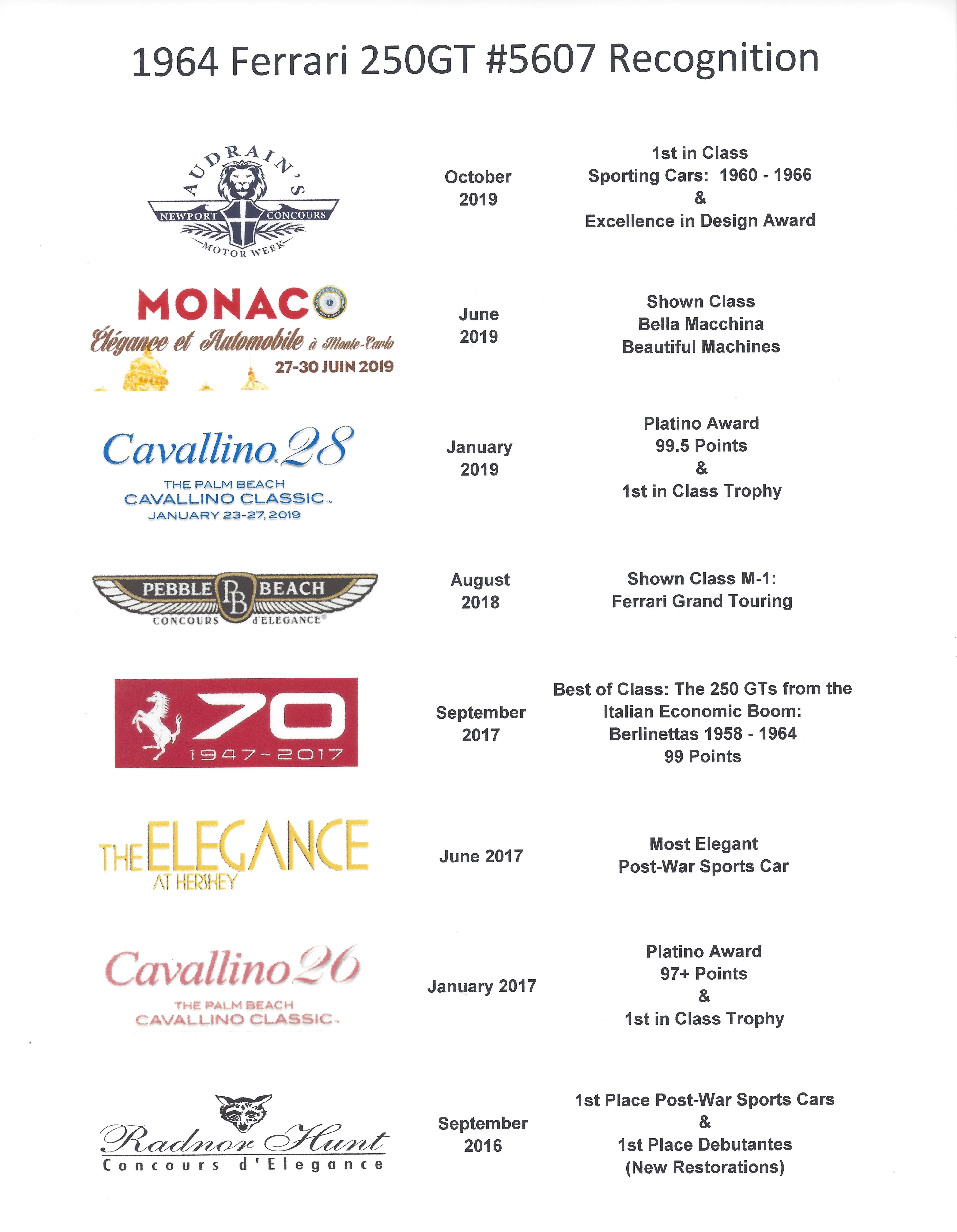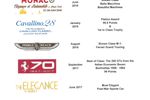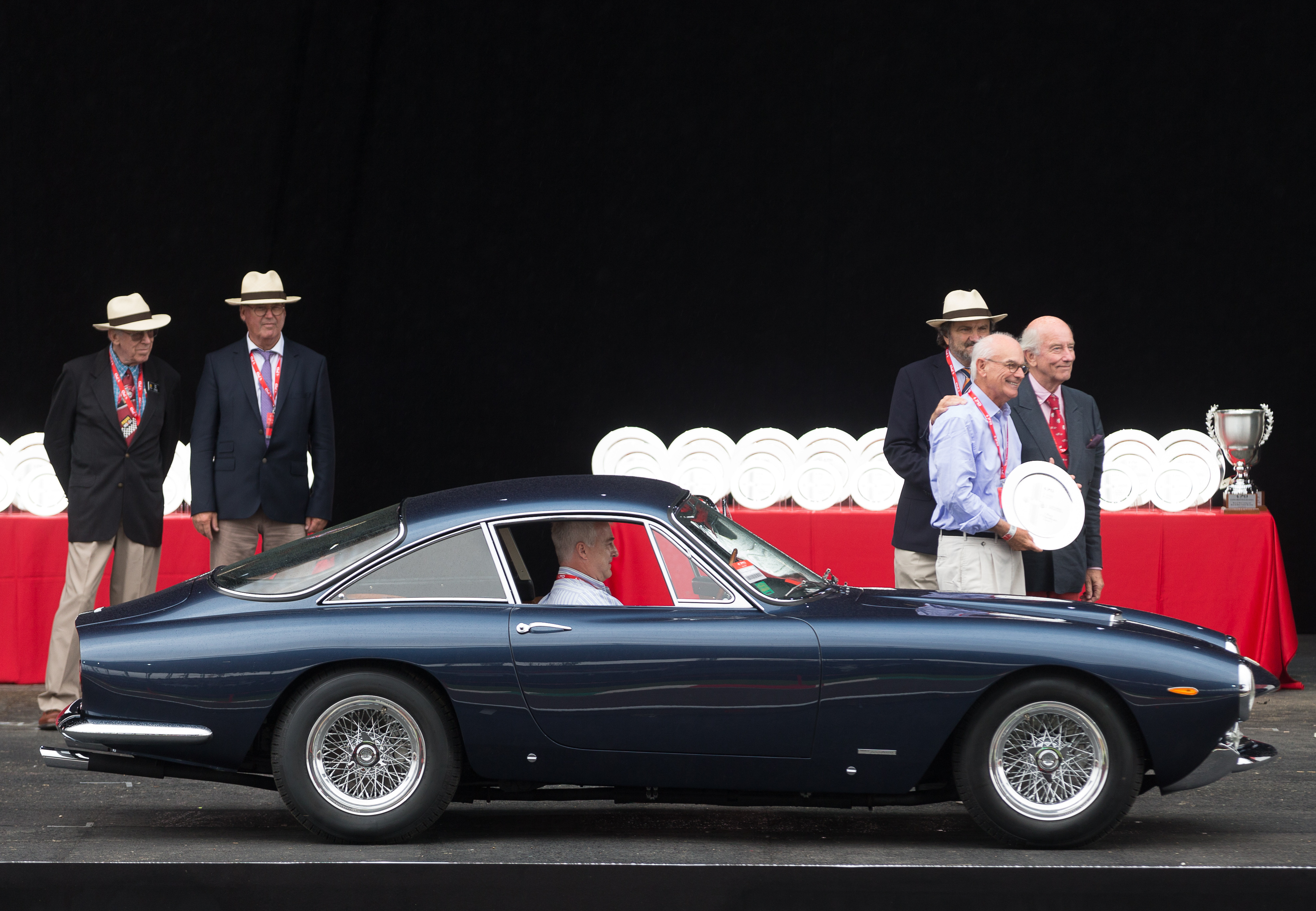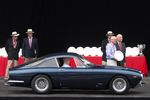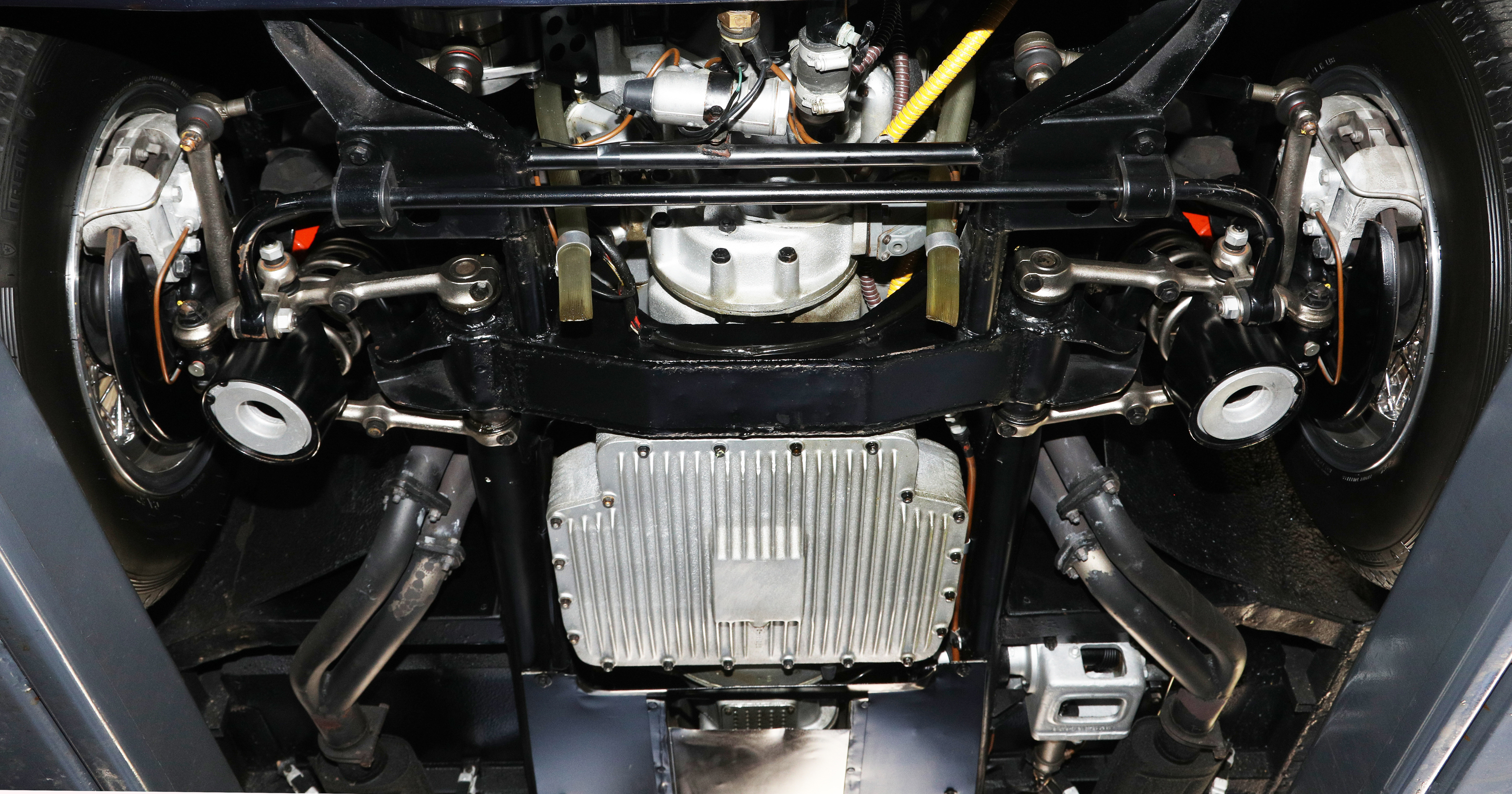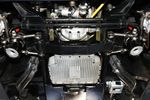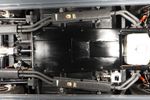 1964 Ferrari 250 GT/L Berlinetta Lusso
Model background

"The two-seat Berlinetta Lusso will remain one of the most graceful of all attainable Ferraris. It was never produced in great numbers, and the modest concessions it made to road-going comfort made it a specialized bridge between the increasingly luxurious production road cars and the full-house competition 250 GTOs"

So wrote Hans Tanner & Doug Nye in their seminal Ferrari history 'Ferrari' referencing the Berlinetta Lusso; indeed it is hard to better their opinion, as the styling, grace, and execution of this Pininfarina-designed Scaglietti-built Italian gran turismo luxury is surely one of the most beautiful models to have ever carried the Maranello prancing horse emblem.

Based on an ever so slightly modified short-wheelbase chassis, similar to the 250 GT SWB and 250 GTO, the Lusso was powered by Colombo's brilliantly designed three liter V12 engine that produced a healthy 240bhp. The Lusso was the last Ferrari built with a production 3 liter engine and the factory records show that just 350 Lussos were made during a relatively short life from early 1963 to late summer 1964.

Known History of This Car # 5607

Chassis # 5607 is number 290 of the 350 Lusso Berlinettas built and was delivered new in June 1964 to the US Ferrari importer Chinetti Motors and then sold to the authorized Ferrari agent Rezzaghi Motors at 2715 Hyde Street, San Francisco. In 1966 Mrs. Helen Hook of Oakland, California became the second owner and with her husband William they went on to own 5607 for some 27 years, enjoying 75,000 accident-free miles and actively attending Ferrari Club of Northern California events. Together with the Lusso, they owned several other Ferraris including at one time a short wheelbase California Spider.

In 1993 Mr. Hook sold the car to respected dealer Fantasy Junction and by 2003 the Lusso had been repainted in Rosso and was sold to a new owner in Japan by the name of Gaikokuya Trading Company, Ltd via Lyle Tanner Enterprises of Campbell, California.

5607 returned to the West Coast of the United States in 2007 when purchased again by Fantasy Junction and in 2009 it was acquired by noted collector Chris Cox of Chapel Hill, North Carolina via Symbolic Motor Cars of La Jolla, California.

Mr. Cox then sent the Lusso to the Ferrari specialist restoration shop Motion Products Inc. (MPI) of Neenah, Wisconsin to mechanically restore the car.

The restoration began with a complete engine rebuild starting in 2012. It continued with the car being stripped to bare metal and all interior and chrome removed. For the repaint, an original Ferrari color of Blu Sera Metallizzato (medium dark blue metallic) was selected together with Saddle leather for the reupholstery. All other major items including exhaust, transmission, brakes, and the Borrani wheels were either addressed or rebuilt as necessary.

The finished car was subsequently offered for sale at the 2015 RM Auction in Monterey, California and from where it was purchased by the current owner; being someone who has enjoyed multi-year Pebble Beach Concours d'Elegance experiences, his objective had been to find an excellent example of a Lusso that would be suitable for international shows. Having admired the design elegance of a Lusso, he solicited the advice of then-owner of MPI, Mr. Wayne Obry (sadly now deceased) as to which Lusso might be available and Wayne was outspoken in his praise of 5607 saying "This is a car with all of its original bodywork in fine form which is something we very rarely see these days. This is the Lusso you should go for because we know it so well."

Once acquired the Lusso was sent directly back to MPI's shop to begin a phased restoration in order to make a car which already had both a superb color combination and performed extremely well on the road into a successful competitor in the well-known challenge of Ferrari concours events.

Further confirmation of authenticity came in 2015 when 5607 received the Ferrari Classiche red book and was also inspected for a FIVA passport.

# 5607 Concours Record

A complete list of events where # 5607 has appeared is available below. 5607 competed against various makes and models in the Post-War Sports Class both at the September 2016 Radnor Hunt Concours in Pennsylvania and at the October 2019 inaugural Audrain Newport Concours winning Best in Class in the Post-War Sports Car category at both of these Concours events.

5607 also won a 2nd award at each respective Concours - in 2016 the Debutantes Award (Best New Restoration) and in 2019 the Excellence in Design Award (a General Motors sponsored award as judged by GM Vice President of Global Design, Michael Simcoe).

At the prestigious Ferrari-only Cavallino Classic in Palm Beach, Florida, 5607 was awarded a 1st Class Platino trophy both in 2017 and again in 2019. In 2019 5607 achieved 99.5 points in the Lusso anniversary class.

The most notable success and which fully demonstrates the quality of this car was the Concours to celebrate Ferrari's 70th Anniversary in 2017 at Fiorano, the Ferrari test track in Maranello. 5607 was again awarded 1st Place in the Best of Class in the highly competitive "250 GT from the Italian Economic Boom: Berlinettas 1958-1964" class of 9 Ferraris which included SWB's and an Interim LWB.

Important invitations continued to be received including to the August 2018 Pebble Beach Concours d'Elegance and the June 2019 Elégance et Automobile in Monte-Carlo (where fewer than 50 cars were selected from international entries).

These results could only have been achieved due to the continuous and intense attention to authenticity and detail by both MPI and the owners who invested some $420,000 to perfect the car and included details such as a tool roll/jack in correct black vinyl bag with leather straps, Owner's Manual with pouch and 5-page Build Sheet records.

Here is a Lusso which will surely bring a new owner both the simple joy of driving a well-sorted 12-cylinder car on home roads or on tours combined with a fast and beautiful Ferrari that can also successfully compete in international-level Concours. All are marvelous choices!

Included with the sale and together with the aforementioned tools/manual etc are:

a complete set of invoices for the work performed since 2009 along with photos of progress
available Judges' score sheets
2 original sets of keys
all trophies (optional)
a custom car cover
Kurt Miska Lusso: A Ferrari of Unusual Elegance, 1978, hardback edition

Credit All Images: Dawn Deppi

Please contact us for further information and pricing.