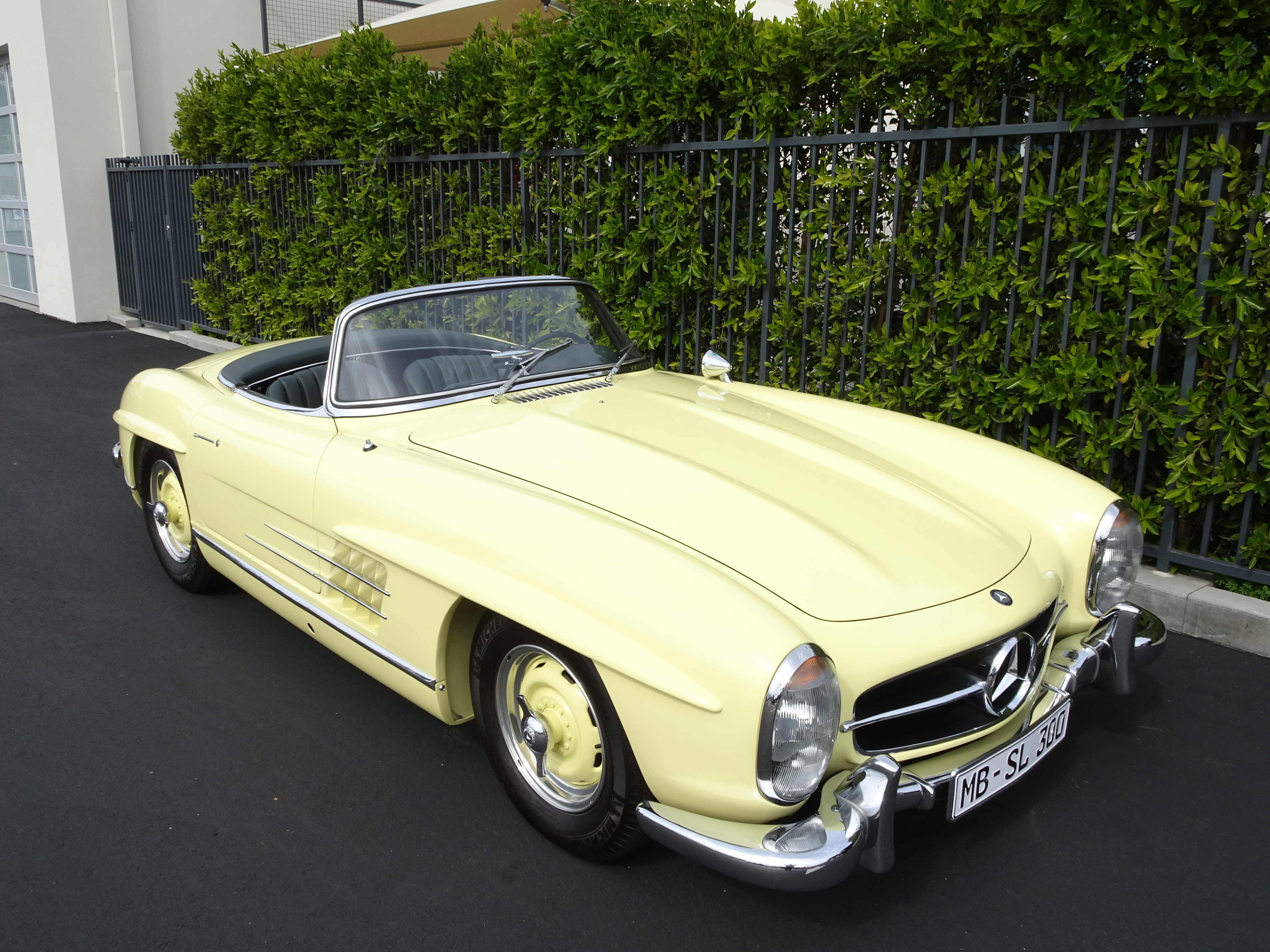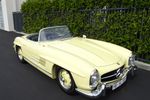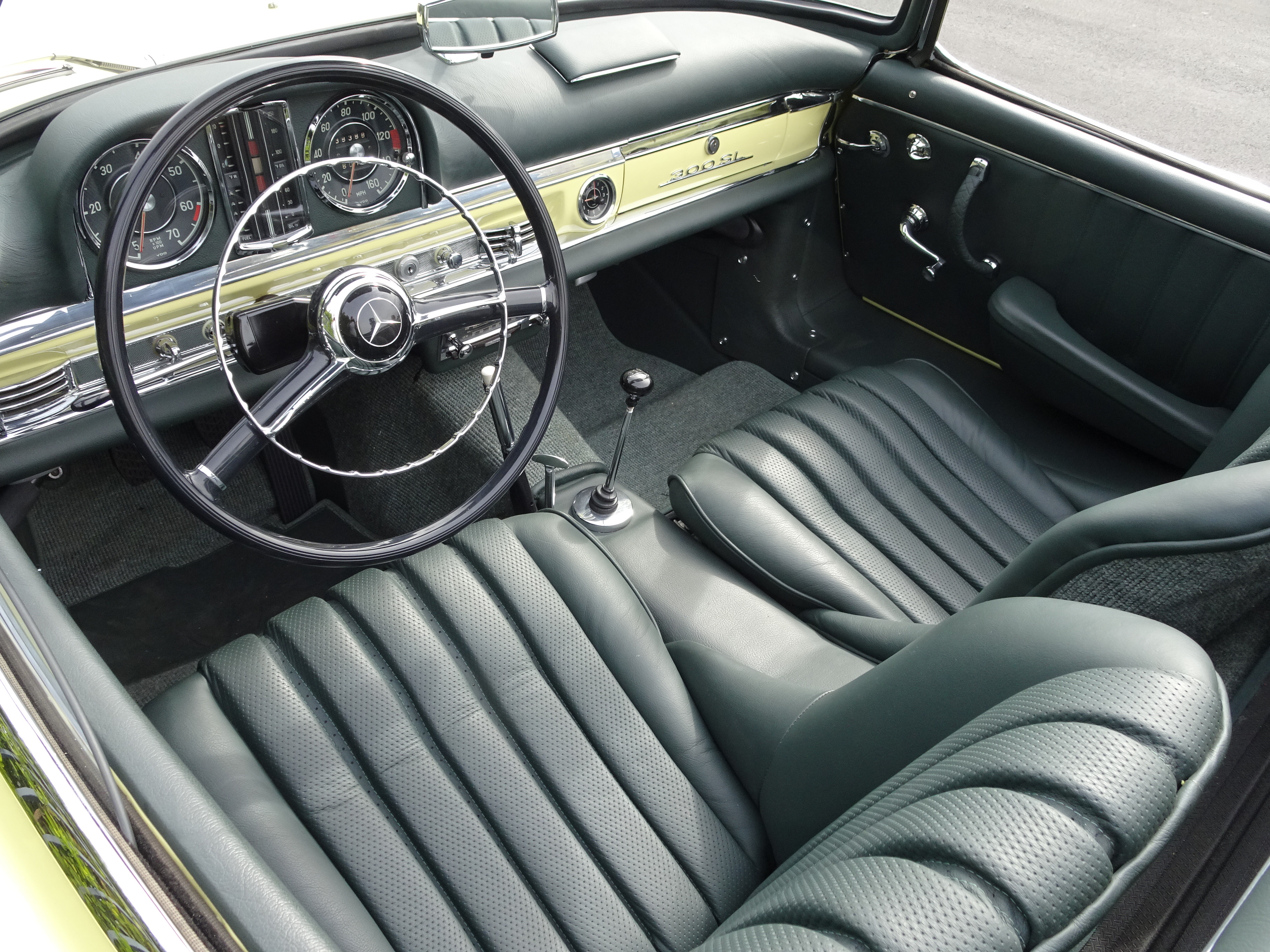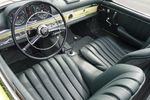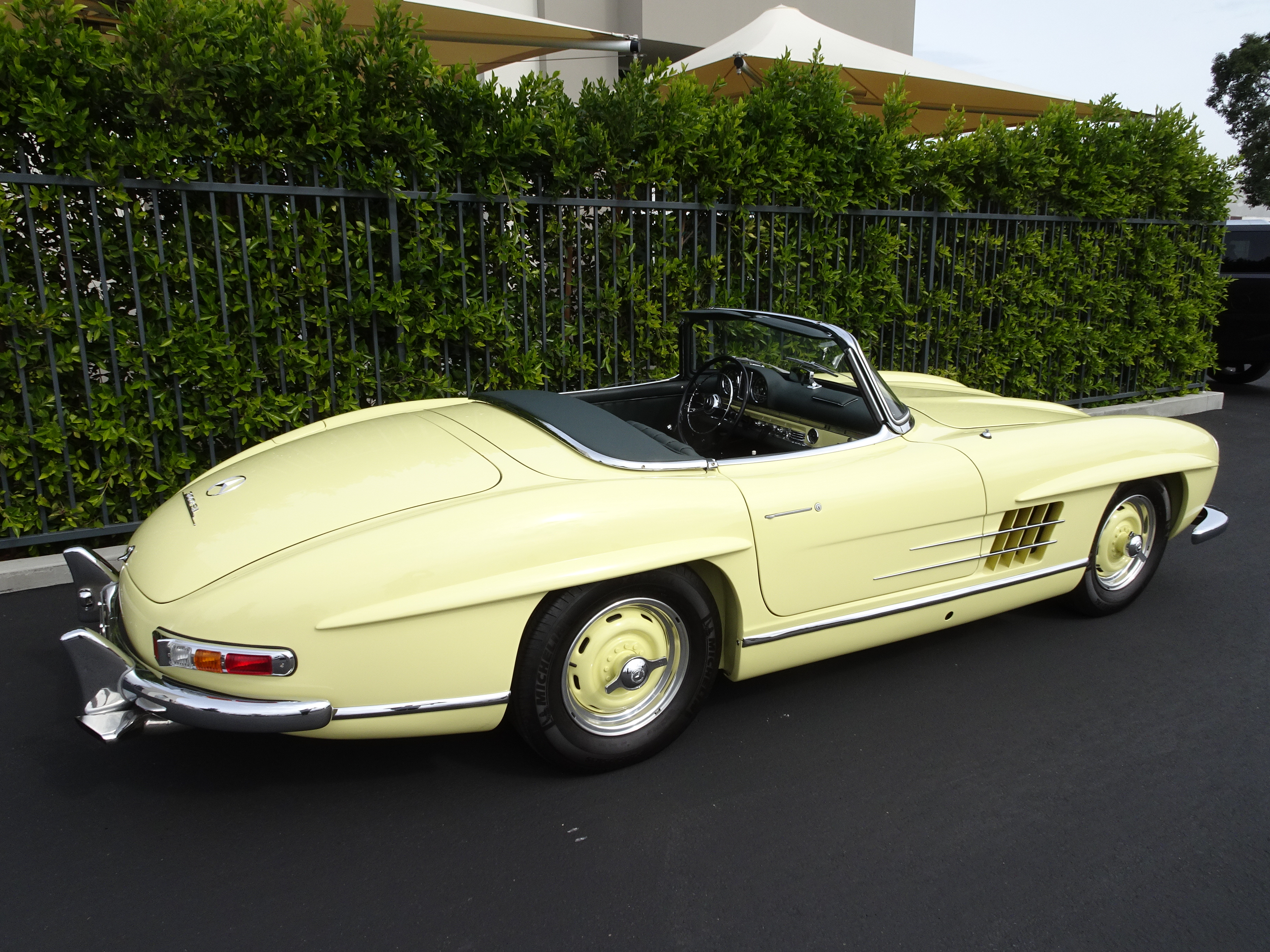 1961 Mercedes-Benz 300SL Roadster with Hardtop
The Mercedes-Benz factory build sheet records confirm that this 1961 300 SL Roadster, chassis # 02756, was painted from new in Phantasiegelb DB653 and research indicates that it is just 1 of 5 cars to have been finished as Fantasy Yellow. At the time the interior was in black leather. The first owner, a Mr. David Jackson took delivery of the car in 1963; he had residences in both Philadelphia and Florida and one might assume that the car was intended for his Florida home where it would have been quite the picture. He indeed kept the car for nine years before selling it to Dr. Richard Dunworth of West Virginia who in turn kept it for a further six years when he sold it to Mr. John Walker the Mercedes-Benz of Cincinnati dealer principal. Quite soon afterward it found a new home with Mr. Jack Hahn who kept it for the next forty years. After him, it went to an Ohio resident and then to current ownership in California.

At some time during its history, the Fantasy Yellow had been changed to red, so the current owner took an entirely sensible decision to return the car to the original color scheme and using a correct factory-supplied color sample to match. Traces of the original yellow were found in the doors and underside of the car. At the same time the running gear, such as the engine, gearbox, suspension, and brakes were either overhauled or new parts fitted as necessary. During the restoration process he also decided to retrim the interior with dark green leather, carefully retaining the original black interior should the next owner ever wish to refit back to the car. The soft top was also trimmed in the same matching dark green as the interior and the car has a black hardtop and is fitted with complimenting green two-piece luggage set for the trunk (boot). The wheels have been upgraded to Rudge-type and which present the whole ensemble off nicely. An extra touch was the fitting of Bluetooth connectivity and Apple carplay behind the original Becker LeMans radio. The mileage is currently showing 38,388 and this is possibly the correct original mileage since new.

As 1 of 5 with this exterior color, the Roadster is a refreshing change to the more often silvers and reds which one sees on Mercedes from this period.